LIMITED DATES: 6 - 15 OCTOBER 2023
Berlin Light Festival Night Tour (Departing 19:00 Stop #1 Alexanderplatz)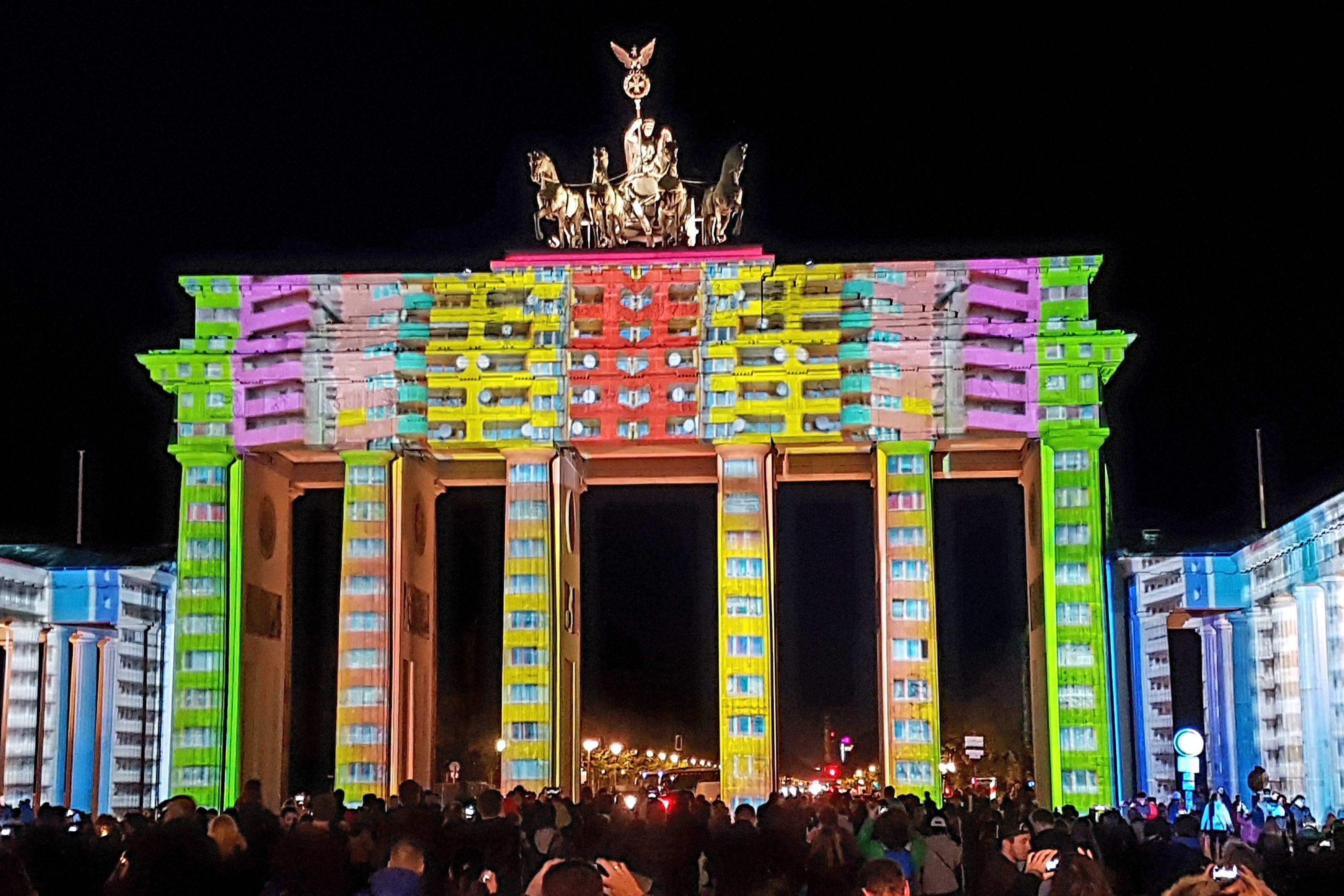 Important Information
Do I need to specify a date of travel?
Yes –we'll ask you to select the date you'd like to hop on the bus.
Where can I start the tour and how long does the tour take?
Festival of Lights' (6 - 15 October 2023)
Departure: 19:00 from Alexanderstraße 3-5.
Full Circuit Time: 2.5 hours approx
Bus Frequency: Once per day
Meeting time: 18:45
On which days does the tour operate?
Big Bus Berlin Night Tours operate daily 6-15 October
If unexpected closures due to special events or extreme weather conditions arise, information will be published on our service information page.
What is the child policy?
A child ticket is available for children between the ages of 5 - 15. Children under 5 may travel free of charge. All children must be accompanied by an adult.
Are the buses wheelchair accessible?
Our buses are wheelchair accessible, with ramps enabling access to all vehicles within the fleet. There is space for one wheelchair per bus (unless the second customer is able to transfer to a fixed seat, in which case a second wheelchair can be accommodated in a fixed position). We do have some restrictions in place due to weight and stability, and advise that we do not carry mobility scooters. We also may not be able to accommodate larger wheelchairs for the same reason. The maximum weight allowed on the ramp is 300kg, which is the weight of the wheelchair when occupied. The wheelchair also cannot exceed the width of the designated wheelchair seating area. To avoid any disappointment, we would be happy to confirm in advance whether the wheelchair can be accommodated on board, and would ask you to send an email to infoberlin@bigbustours.com including a photograph of the wheelchair, as well as an indication of the width and weight of the chair. Please feel welcome to contact us for further information.
Is there commentary available in my language?
Live Guides will be in English & German.
What can I see & visit?
Berlin is dotted with world-famous sights and monuments that symbolise the past, present and future of this city. The Brandenburg Gate, Berlin Cathedral, TV Tower and Funkturm to name just a few. Every autumn, Berlin hosts this amazing light festival.
Attracting both local and international talent, artists use this unique opportunity to show the world their works of art to a backdrop of some of the most recognisable buildings.
Refund Policy
To request a refund please follow the below instructions:
Please email your request to: infoberlin@bigbustours.com
Please include the following details:
Customer name
Customer email address
Date of sale
Order reference number
The reason for requesting refund - please provide as much information as possible.
MORE INFORMATION
Experience Berlin's world-famous Light Festival with Big Bus Tours! Every year Berlin's most famous buildings are spectacularly staged with light and projections and the best way to discover this is naturally from an open top double decker bus. With our live guides, who explain the passing panorama impressively in German and English, this promises to be an unforgettable experience. Naturally, we also planned enough photo stops. Our buses are fully wheelchair accessible. As a special extra, we even throw in an Original Berlin Currywurst for free at Big Bus Berlin. Note: This ticket is for the departure location Alexanderplatz. - Alexanderstraße 3-5