Budapest Premium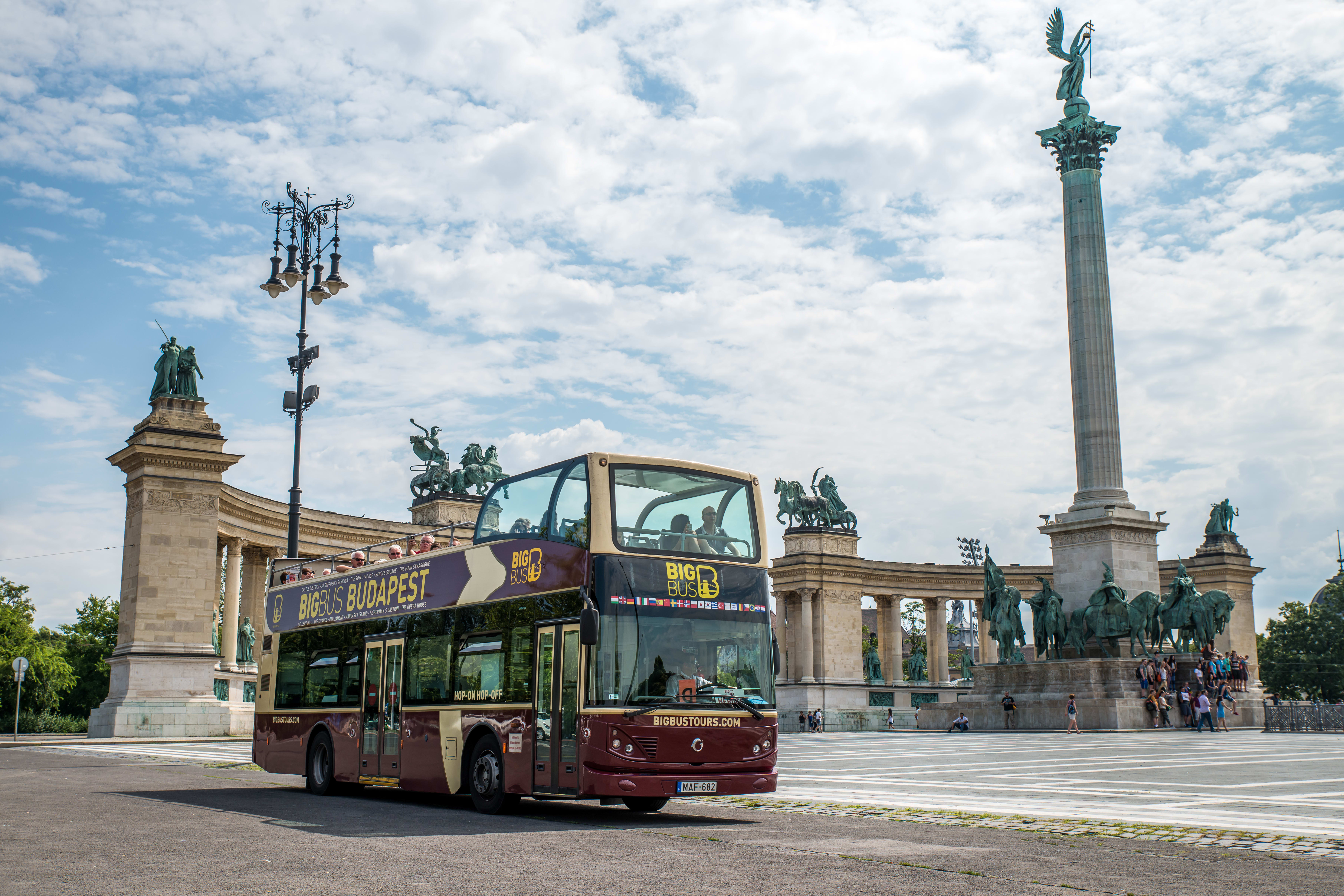 Important Information
Where can I start the tour and how long does the tour take?
You can join the tour from any stop. For up-to-date tour information, please see our Service Information page.
On which days does the tour operate?
The tour of Big Bus runs every day of the year. On national holidays ­- 15th March, 20th August and the 23rd October - we operate revised service.
Do I need to specify a date of travel?
All the tour tickets we sell are open-dated, meaning you can travel on any day within 6 months of purchase.
If you purchase a ticket that offers validity for more than 1 day, you must travel on consecutive days.
How do I redeem my ticket?
Show your printed ticket to a member of staff at one of our stops or aboard the bus. They'll issue you a receipt that you'll be able to use to hop on the bus throughout the validity of your ticket.
If you requested to have your tickets sent via SMS, remember that there is no need to print your tickets. Just bring your phone with you with the ticket page open to show it to one of our on street staff who will issue you your ticket.
What is the child policy?
A child ticket is available for children between the ages of 5 - 15. Children under 5 may travel free of charge. All children must be accompanied by an adult.
Where does the river cruise depart from and how long does the trip take?
Dock 11 - Start Times: 13:00, 15:00, 17:00, 19:00 & 21:00
Where does the walking tour depart?
The Pest Walking Tour begins at 11:00am at the Big Bus Tours customer service center. This tour lasts approximately 1 hour, 30 minutes.
Are the buses wheelchair accessible?
Yes, most of our buses are wheelchair accessible. Please contact us for further information.
MORE INFORMATION
Enjoy our 2-day hour hop-on, hop-off sightseeing tour of Budapest, showing you the best sights of the city. A river cruise and guided walking tour are also included.
The cruise along the Danube River, offers unique views of Budapest's Parliament Building, National Theatre, Chain Bridge and Royal Palace. Cruises are approximately 75 minutes, and depart from Dock 11, near our stop at Petofi Square. All river boats have refreshments available on board for you to purchase, and toilet facilities.
RELATED PRODUCTS
3 Day Hop-on, Hop-off
Walking Tour
River Cruise
Night Tour
Buda Castle Return Shuttle
Adult
US$41
US$37.00
Child
US$33
US$29.00