Dublin Combo Deluxe Ticket + EPIC The Irish Emigration Museum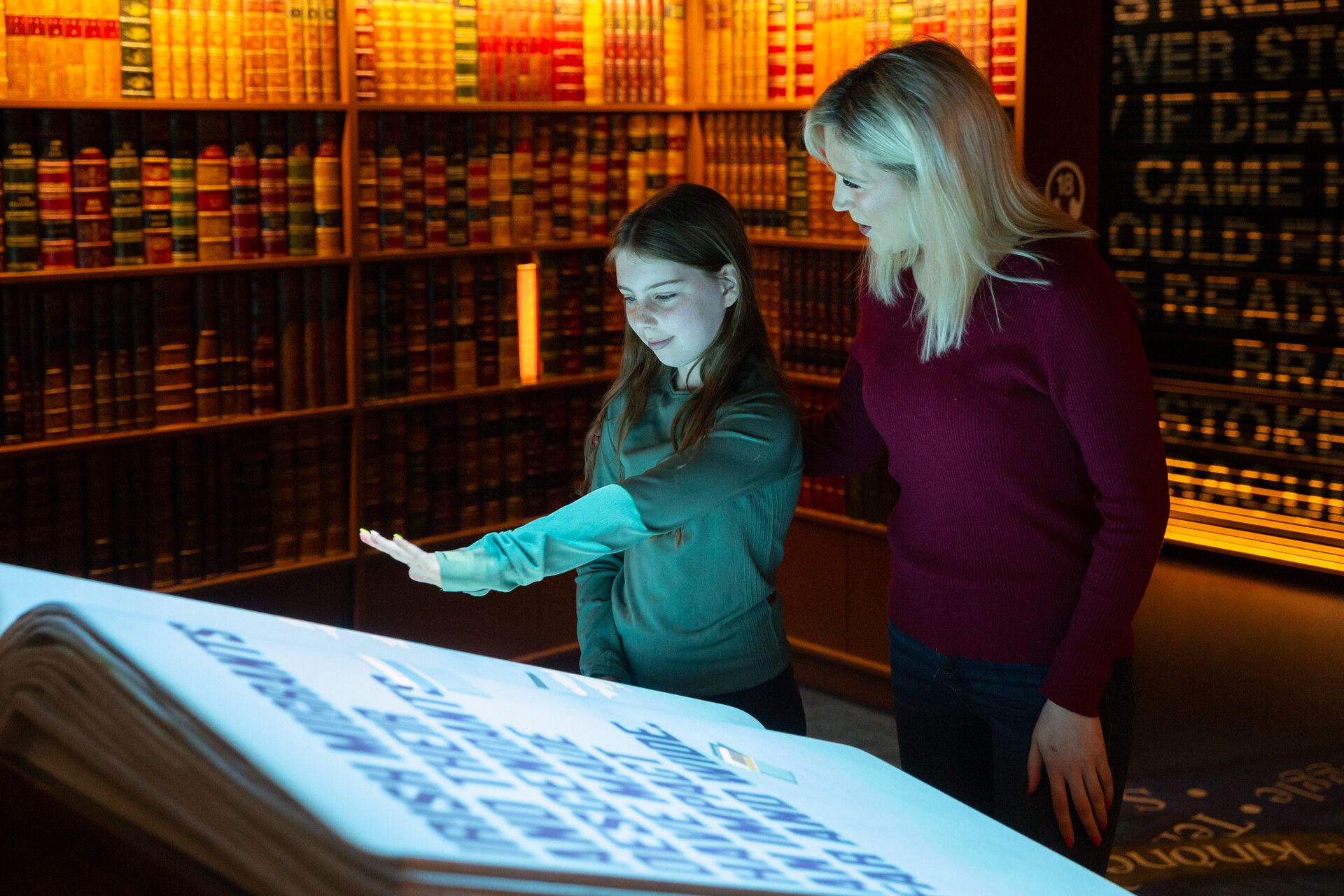 TOUR DESCRIPTION
EPIC tells the moving and unforgettable stories of those who left the island of Ireland, and how they influenced and shaped the world. Admission.
3 Days Hop-on, Hop-off
Entertaining Live Guides
Guided Walking Tour
Free Onboard Wi-Fi
Panoramic Night Tour
Coastal Tour
EPIC The Irish Emigration Museum entry
Important Information
Is there a commentary in my language?
All our bus tours feature expert local guides, who deliver an entertaining narration in English. We also offer pre-recorded commentary on all buses, available 8 languages (English, German, French, Spanish, Cantonese, Japanese, Italian, and Russian). You can tune in to the pre-recorded commentary via complimentary earphones - collect these when you board the bus.
Do I need to specify a date of travel?
Yes, we'll ask you to select the date you'd like to hop on the bus. If you're touring with us for more than one day, your ticket must be used across consecutive days, and the date you select at time of booking should be the first day of your tour. Some tours also require you to select a time of travel, to guarantee your seat. If your ticket includes extras, you may also need to book additional dates & times for all elements of your ticket after your purchase is complete. See your booking confirmation email for instructions.
Do bus tours operate every day?
Yes. Please note that our service may be subject to public holidays or local events that involve road closures, like St. Patrick's Day and Christmas Day. Please check our service information page for up-to-date information.
How do I redeem my ticket?
Show your printed ticket to a member of staff at one of our stops or aboard the bus. They'll issue you a receipt that you'll be able to use to hop on the bus throughout the validity of your ticket.
What is the child ticketing policy?
Child tickets are available for passengers between the ages of 5-15. Children under 5 may travel free of charge. All children must be accompanied by an adult.
Are the buses wheelchair accessible?
85% of our buses are wheelchair accessible.
Is food and drink allowed on board the bus?
For health and safety reasons, we request that you don't bring any food or drink on board the bus, with the exception of bottled water.
Refunds
To request a refund please follow the below instructions:
Please email your request to: bookingsupport@bigbustours.com
Please include the following details:
Customer name
Customer email address
Date of sale
Order reference number
The reason for requesting refund - please provide as much information as possible.
MORE INFORMATION
Make the most of your time in Dublin with our 3-Day Deluxe Ticket. You'll be able to enjoy unlimited rides our Dublin bus tours over 3 days, giving you a real taste of the city's unique history and culture. This ticket also includes our panoramic Dublin Night Tour and our half-day Coastal Tour. Your ticket also includes entry to EPIC - The Irish Emigration museum where you will hear moving and unforgettable stories of those who left the island of Ireland, and how they influenced and shaped the world. Please note, between 1 July - 1 August, Coastal tours will depart at 2:00pm only. Please note that when you book this ticket, you will be booking the date and time for the Coastal Tour only. You will need to log in to our booking portal or visit one of our on street staff after purchase to select the dates/times of other tours/inclusions.