Hong Kong Combo Chill Out + Late Lunch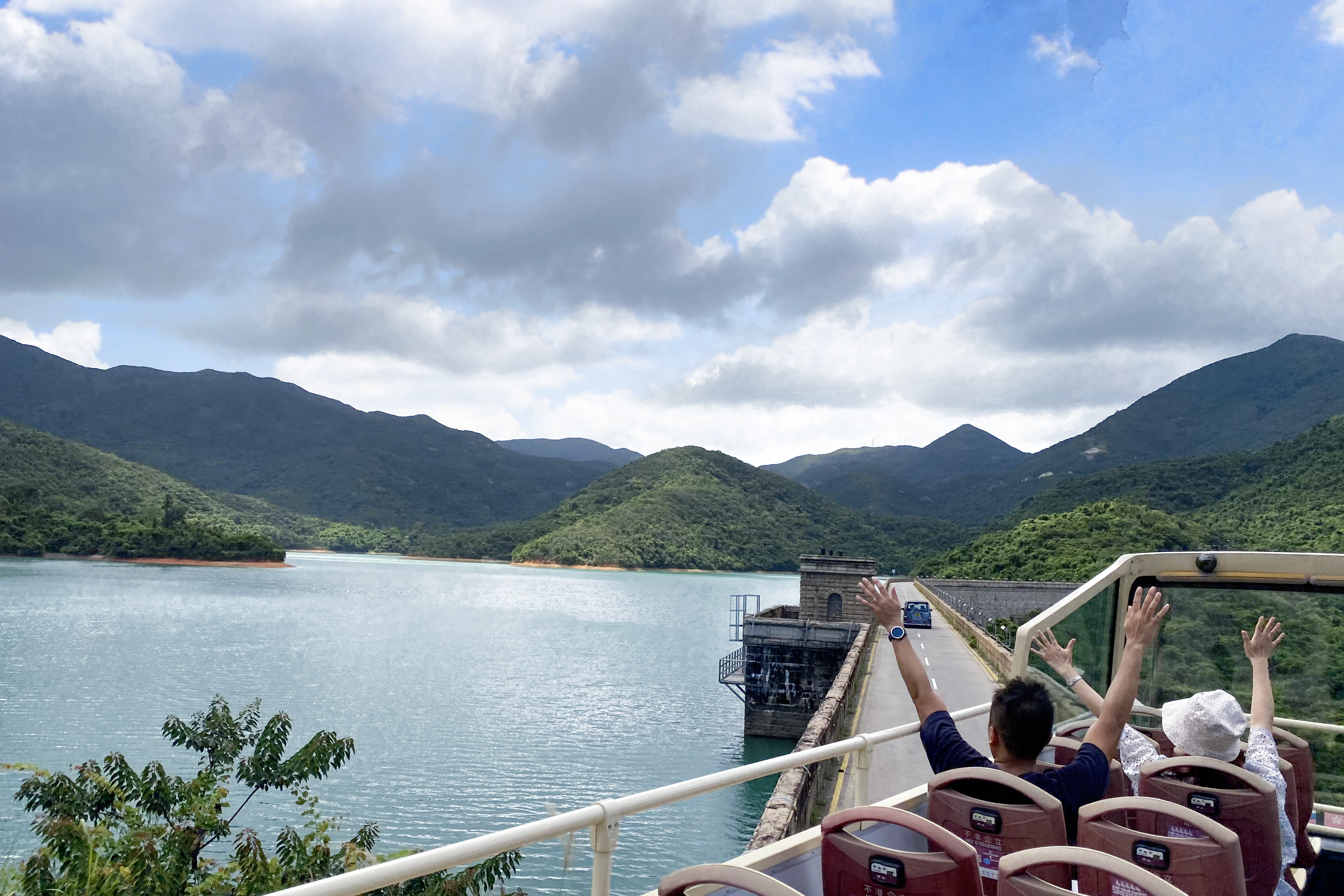 Important Information
What is the child ticketing policy?
A child ticket is available for children aged between 5 and 11 years. All children must be accompanied by an adult. Children under 4 years at a discounted rate. Children aged 15 years and under must be accompanied by an adult. Strollers and pushchairs must be folded and stowed on the lower deck.
How long does the tour take & when does it operate?
The panoramic tour with late lunch lasts approximately 4 hours.
Accessibility
Big Bus operates wheelchair accessible vehicles that can accommodate a weight up to 650 pounds. Please be advised that the upper deck on our entire fleet is not wheelchair accessible. Passengers with mobility requirements may not be able to access the upper deck of our buses. Big Bus cannot guarantee the accessibility of the various attractions along the tour.
Refunds
To request a refund please follow the below instructions:
Please email your request to: pbphk@bigbustours.com
Please include the following details:
Customer name
Customer email address
Date of sale
Order reference number
The reason for requesting refund - please provide as much information as possible.
Requirements for all tour participants
1. All participants must have received COVID-19 vaccine(s) in accordance with the latest vaccination requirements under the Vaccine Pass , unless he/she is aged below 12 or holding a valid medical certificate stating that he/she is unfit, on medical ground, to be administered with a COVID-19 vaccine. For more details, please visit https://www.coronavirus.gov.hk/eng/vaccine-pass.html 2. All participants must undergone a Rapid Antigen Test for COVID-19 with a negative result before the local group tour commences on the same day. 3. All participants need to sign on a document at the meeting point to confirm that they fulfil the requirement of Vaccine Pass and they have undergone the Rapid Antigen Test at home and have obtained a negative result. 4. All participants (except for tour participants, who are aged 15 or below or aged 65 or above, are unable to use the "LeaveHomeSafe" mobile application) must have their smartphone installed the LeaveHomeSafe application and scan the QR code whenever they board a means of transport and enter a venue (including attractions, restaurants) that displays such a QR code. We reserve the right to reject boarding if participants are not able to present the LeaveHomeSafe application on day of their tour. No refund will be offered in such circumstances
MORE INFORMATION
Leaving the bustling city, the Stanley Tour winds its way to the southern part of the Hong Kong Island. Along the way, you can enjoy the stunning views of Hong Kong's lush countryside and coastline. See the best sights of Hong Kong Island on this tour, including the soaring skyscrapers along the Victoria Harbour, Tai Tam Reservoir, Stanley and Aberdeen.
Departs at 2:00pm from Hotel Entrance of IBIS Hong Kong Central and Sheung Wan Hotel on Bonham Strand West. Please arrive 30 minutes prior to departure.
This tour is for Hong Kong resident only.
A minimum of 16 tour participants are required for this tour. If the total number of tour participants does not meet this threshold, the tour will be cancelled, and guest will be notified of this via email / phone three days prior to the selected tour date.
If you have an accompanying child travelling with you, please select an infant ticket in the dropdown box. Each fare paying Adult are allowed to bring one infant (age 1-4 years old) at a discounted rate on the bus. Please note that sampan ticket is included but no meals will be provided to the infant.
It is required by law that all participants who join local group tour (except who are aged 15 or below or aged 65 or above, are unable to use the LeaveHomeSafe application) must have their smartphone installed the LeaveHomeSafe application and scan the QR code whenever they board a means of transport and enter a venue (including attractions, restaurants) that displays such a QR code. We reserve the right to reject boarding if participants are not able to present the LeaveHomeSafe application on day of their tour. No refund will be offered in such circumstances