Hong Kong Combo Hong Kong Island Tour + Peak Tram Sky Pass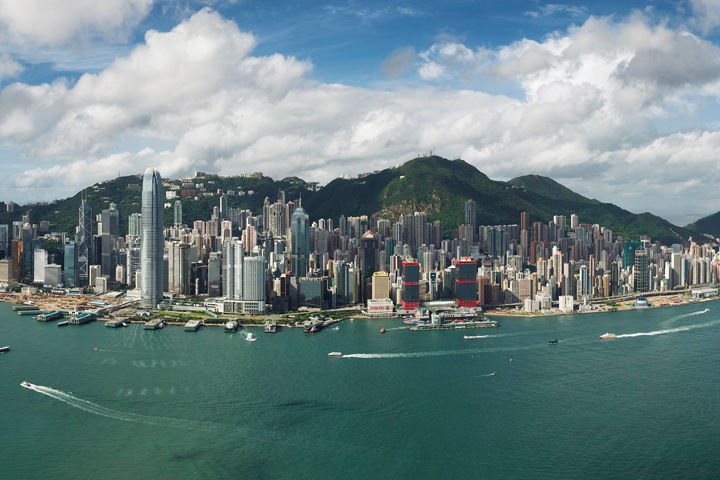 Important Information
What is the child ticketing policy?
A child ticket is available for children between the ages of 3-11. Children under 3 may travel free of charge. All children must be accompanied by an adult. Strollers and pushchairs must be folded and stowed on the lower deck.
How long does the tour take & when does it operate?
Hong Kong Tour: 75 minutes
Departure: Every Friday, Saturday, Sunday & select public holidays from Central Ferry Pier 7. Please arrive 15 Minutes prior to departure.
Departure Times:
21st January - 10:30, 12:30
22nd & 23rd January - 09:45, 10:45, 11:45, 12:45, 13:45
24th January - 30th April - 09:45, 10:45, 11:45, 12:45, 13:45, 14:45, 15:45
Do I have to specify a date of travel?
Yes – we'll ask you to select the date you'd like to hop on the bus. If you're touring with us for more than one day, your ticket must be used across consecutive days, and the date you select at time of booking should be the first day of your tour. Some tours also require you to select a time of travel, to guarantee your seat. If your ticket includes extras, you may also need to book additional dates & times for all elements of your ticket after your purchase is complete. See your booking confirmation email for instructions.
Accessibility
Big Bus operates wheelchair accessible vehicles that can accommodate a weight up to 650 pounds. Please be advised that the upper deck on our entire fleet is not wheelchair accessible. Passengers with mobility requirements may not be able to access the upper deck of our buses. Big Bus cannot guarantee the accessibility of the various attractions along the tour.
Refunds
To request a refund please follow the below instructions:
Please email your request to: pbphk@bigbustours.com
Please include the following details:
Customer name
Customer email address
Date of sale
Order reference number
The reason for requesting refund - please provide as much information as possible.
MORE INFORMATION
Our Hong Kong Island tour giving you an all-rounded experience of Hong Kong, from soaring skyscrapers and contemporary shopping malls, to traditional temples and historic sites. This tour enables you to explore the most iconic part of the city and maximize your time in this dynamic eastern metropolis. Shopping for designer outfits at the most exclusive shop in Causeway Bay, admiring the towering skyscrapers at Central district and breathing in the incense at the famous Man Mo Temple are just some of the highlights that await you as you explore the Hong Kong Island Tour. Please note: You must redeem your voucher for Peak Tram Sky Pass with a Big Bus Staff Member before visiting the Peak Tram and they will exchange this for your attraction tickets. Departure: Friday, Saturday, Sunday & select public holidays from Central Ferry Pier 7. Please arrive 15 Minutes prior to departure. Departure Times: 21st January - 10:30, 12:30 22nd & 23rd January - 09:45, 10:45, 11:45, 12:45, 13:45 24th January - 30th April - 09:45, 10:45, 11:45, 12:45, 13:45, 14:45, 15:45