Hong Kong Fun at Hong Kong Island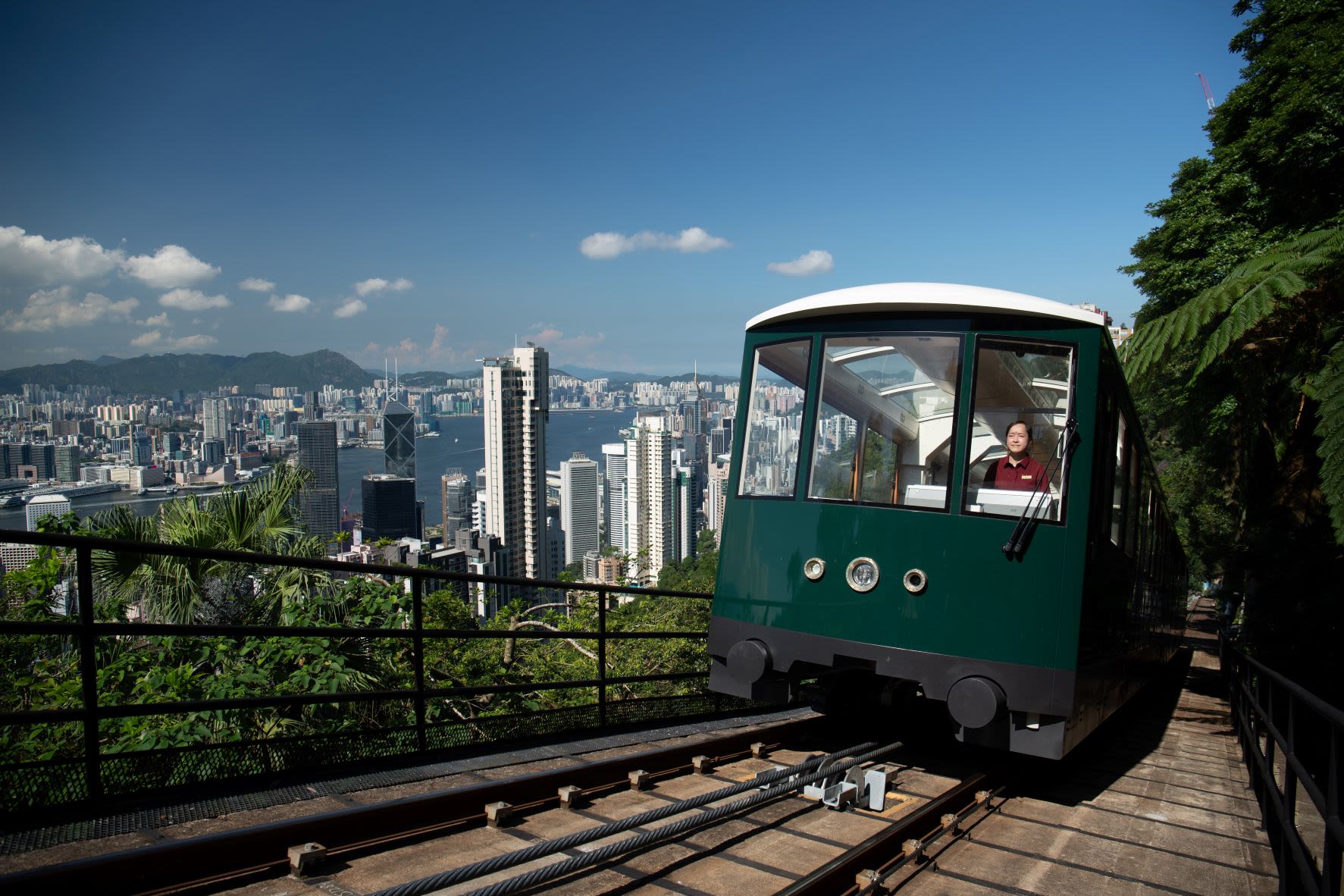 TOUR DESCRIPTION
Important Information
What is the child ticketing policy?
A child ticket is available for children aged between 3 and 11 years. Children aged under 3 may travel free of charge. Passengers aged 11 years and under must be accompanied by an adult. Strollers and pushchairs must be folded and stowed on the lower deck.
How long does the tour take & when does it operate?
Approximately 3 hours Departure: Selected departure at 10:30am or 14:30 on selected weekends/public holidays at Dim Sum Square Kitchen located at G/F, Fu Fai Commercial Centre, 27 Hillier Street, Sheung Wan. Please arrive 15 minutes prior to departure
Accessibility
Big Bus operates wheelchair accessible vehicles that can accommodate a weight up to 650 pounds. Please be advised that the upper deck on our entire fleet is not wheelchair accessible. Passengers with mobility requirements may not be able to access the upper deck of our buses. Big Bus cannot guarantee the accessibility of the various attractions along the tour.
Refunds
To request a refund please follow the below instructions: Please email your request to: pbphk@bigbustours.com Please include the following details: Customer name Customer email address Date of sale Order reference number The reason for requesting refund - please provide as much information as possible.
MORE INFORMATION
"During this journey, you will have a leisurely view of the pleasant scenery of Hong Kong Island, including Victoria harbour, soaring skyscrapers, contemporary shopping malls and Man Mo Temple. You can also enjoy traditional Dim Sum lunch and visit the Museum of Tea ware at Hong Kong Park with local tour guide. Moreover, you will take the most historical peak tram to visit the iconic Victoria Peak and The Peak Tower. The Peak Tower boasts the highest 360° viewing platform - Sky Terrace 428. Standing at 428 metres above sea level, Sky Terrace 428 offers spectacular panoramic views of the vibrant city – from the stunning cityscape to the tranquillity of green landscape. Peak tram return ticket takes you back to modern city after a fantastic day.   
假日的時候登上敞篷巴士帶您走進香港島,欣賞沿著海岸線的壯麗風景及歷史建築。在此旅程中,您將悠閒地欣賞香港島的怡人風光,包括維多利亞港,高聳的摩天大樓,現代購物商場和文武廟。您更可品嚐傳統點心午餐, 漫步遊覽香港公園及參觀茶具博物館, 之後乘坐深受中外遊客歡迎的第六代山頂纜車參觀標誌性的太平山山頂及凌霄閣。凌霄閣摩天台428觀景台,可以360度全景,俯瞰全球最迷人的維多利亞港。不管在日間、下午或是夜間時分前往山頂,都能擁有不同的視覺饗宴。在山頂享受美好的一天後,山頂纜車來回車票將帶您返回現代城市。"