Hong Kong Ngong PING 360 Crystal Cabin Round Trip Ticket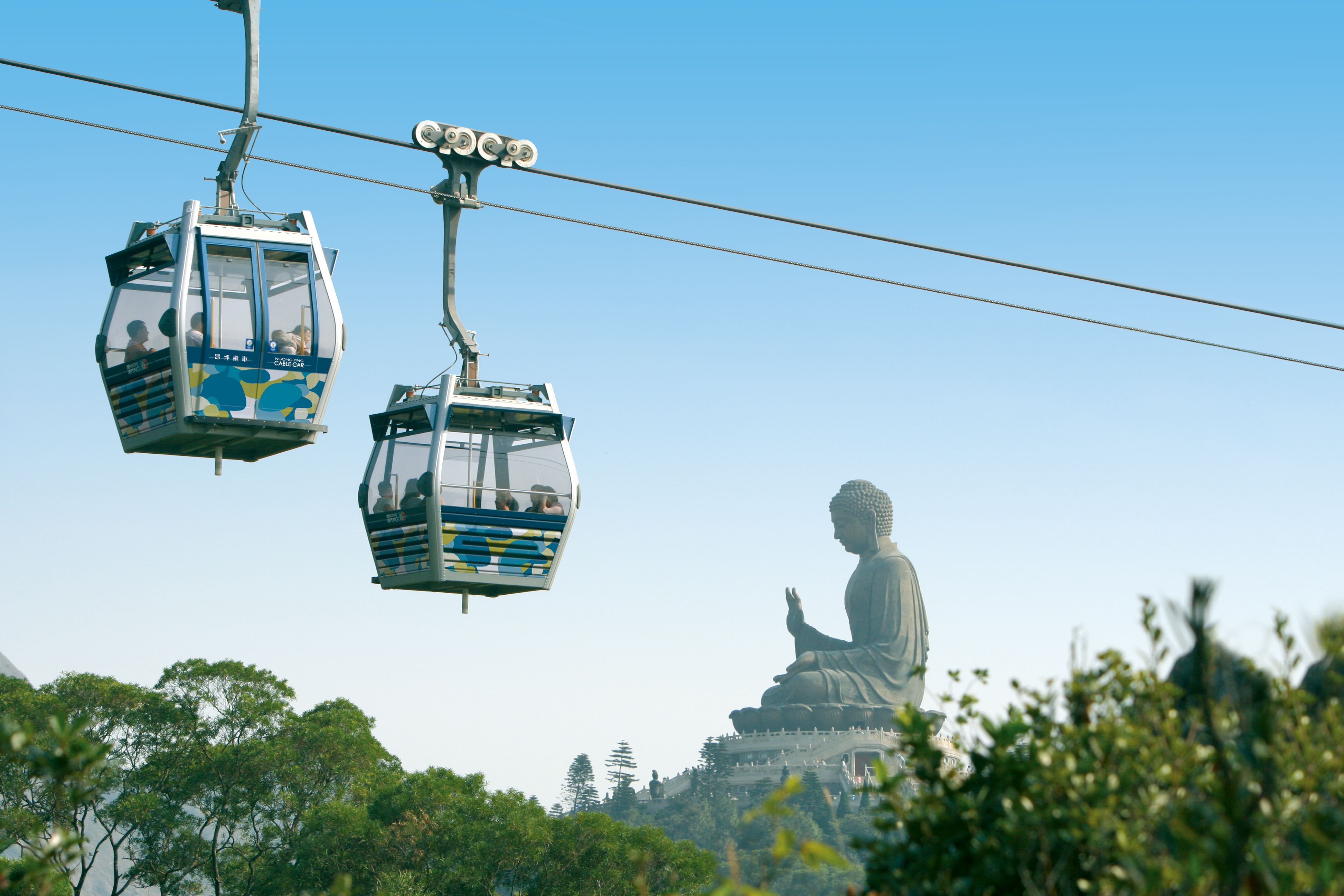 Important Information
About The Ngong Ping 360 Cable Car
The Ngong Ping 360 transports people between Tung Chung and the village of Ngong Ping on special cable cars. The journey takes about 25 minutes, and traverses 5.7 km (3.5 miles). You'll see so much more in a Crystal Cabin, which offers amazing views (and thrills) through its glass floor. The Ngong Ping 360 is actually a bi-cable detachable gondola system. This means that each gondola is connected to two cables: one supports the gondola, while the other pulls it along. The Ngong Ping 360 opened in September 2006, and features over 100 cabins - each can carry up to 17 adults.
Important Information
Queues at the Tung Chung Cable Car Terminal can get very long, so you'll really benefit from arriving early to skip the lines. This will allow you to make the most of your day at Ngong Ping. The first cable cars depart Tung Chung at 10:00am on weekdays, and 9:30am on weekends. Simply present a printed copy of your ticket e-voucher at the Tung Chung Chung Cable Car Terminal when you arrive.
Location
Ngong Ping 360
Tat Tung Road
Tung Chung
Lantau
Hong Kong
+852 3666 0606
Monday - Friday: 10:00am - 6:00pm
Saturday - Sunday: 9:30am - 6:30pm
MORE INFORMATION
Discover the beauty of Lantau Island on the Ngong Ping 360, the longest bi-cable cable car system in Asia. 5.7 kilometres of cable transport you across lush green mountains, connecting coastal Tung Chung with the hills of Ngong Ping, home to the famous Big Buddha statue and the Po Lin monastery. You'll enjoy spectacular views on your journey, passing over the flora and fauna of North Lantau Country Park, the deep blue of Tung Chung Bay, and the bustle of Hong Kong International Airport. As you approach the mountain village of Ngong Ping, you'll get fabulous views of the famous Big Buddha statue and Po Lin monastery.