London Live Guided Mid Show Panoramic Tour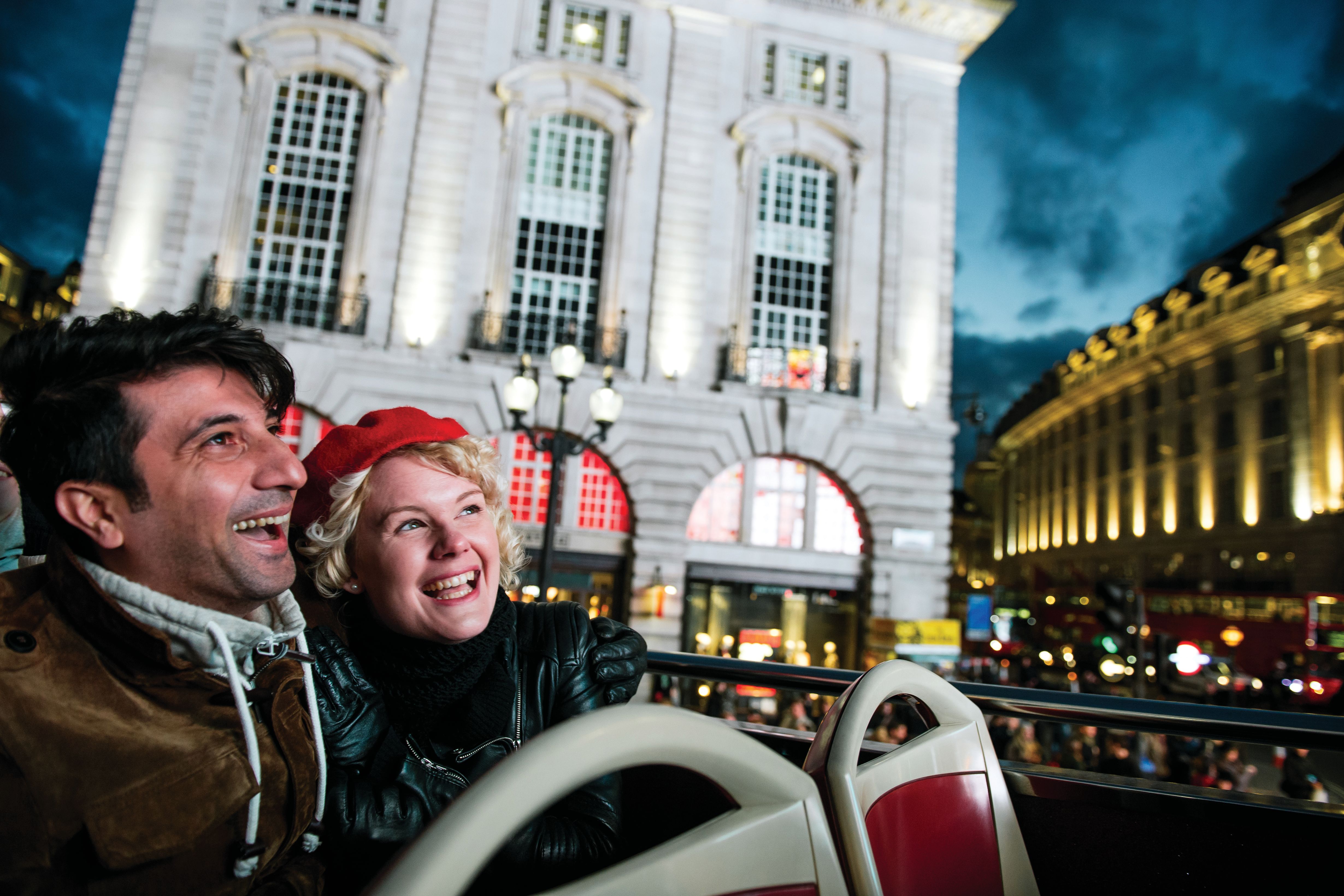 TOUR DESCRIPTION
Mid Show Panoramic Bus Tour
Tour duration 1-1.15 hours approximately
1 hour panoramic tour
Live guide
Important Information
What is the child ticketing policy?
A child ticket is available for children aged between 5 and 15 years. Children aged under 5 may travel free of charge. Passengers aged 15 years and under must be accompanied by an adult. Strollers and pushchairs must be folded and stowed on the lower deck.
How long does the tour take & when does it operate?
This Wizarding Panoramic Bus Tour lasts approximately 1-1.15 hours. It begins at 4pm on a Sunday and 5pm on Wednesdays, Fridays and Saturdays.
Accessibility
Our buses are wheelchair accessible, with ramps enabling access to all vehicles within the fleet. There is space for one wheelchair per bus (unless the second customer is able to transfer to a fixed seat, in which case a second wheelchair can be accommodated in a fixed position). We do have some restrictions in place due to weight and stability, and advise that we do not carry mobility scooters. We also may not be able to accommodate larger wheelchairs for the same reason. The maximum weight allowed on the ramp is 300kg, which is the weight of the wheelchair when occupied. The wheelchair also cannot exceed the width of the designated wheelchair seating area. To avoid any disappointment on your day of travel, we would be happy to confirm in advance whether your wheelchair can be accommodated on board, and would ask you to send an email to info@bigbustours.com including a photograph of your wheelchair, as well as an indication of the width and weight of the chair. Please feel welcome to contact us for further information.
MORE INFORMATION
Enjoy our Live Guided Mid Show Panoramic, open-top sightseeing bus tour of central London. Discover the landmarks and stories of this dynamic and historical city enhanced with our live guides extra Wizarding knowledge. Your experience will start just outside the Theatre where we will take you down past Trafalgar Square and over the River Thames for some amazing photo opportunities. We will then head back via Westminster Bridge heading back towards the Theatre for your second show. Who would have thought it was possible to see so many sights in an hour including the London Eye, Big Ben, Downing Street, Trafalgar Square, Westminster Abbey and Piccadilly Circus. Join us on board for this 1 hour whirlwind tour of London.