Rome Appia Antica Park by bike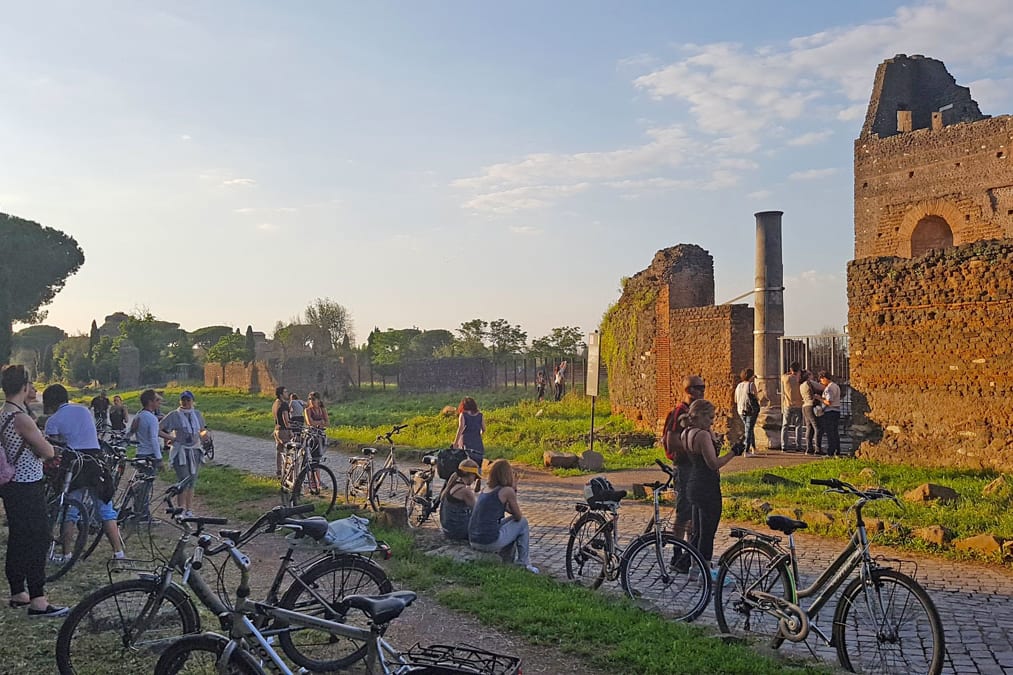 Important Information
How do I redeem my ticket?
Redeem the ticket at stop #1 Termini Railway Station, Stop #3 Colosseum or at the Big Bus Tours Kiosk next to the Colosseum. Online ticket must be exchanged with Big Bus Tours Staff member before going to the bike rental point.
We recommend you to contact the supplier at +39 065135316 or at infopointappia@gmail.com after having made the reservation in order to secure yourself a bike. This is recommended especially on weekends.
Days of Operation
From Monday to Sunday
Opening hours: 9:30 am – 6:00 pm
Closed December 25 & January 1
What is the child ticket policy?
Children under the age of 6 are not permitted to take this tour.
MORE INFORMATION
Discover one of the most stunning itineraries on the Appia Antica Way, or Regina Viarum, - as Roman citizens used to call it. Starting from the "Domine Quo vadis?" church to the Nymphaeum of Quintili's Villa, you will explore an incessant series of different tombs, among them the grand Cecilia Metella Tomb.