Rome SIT Civitavecchia Return Port Shuttle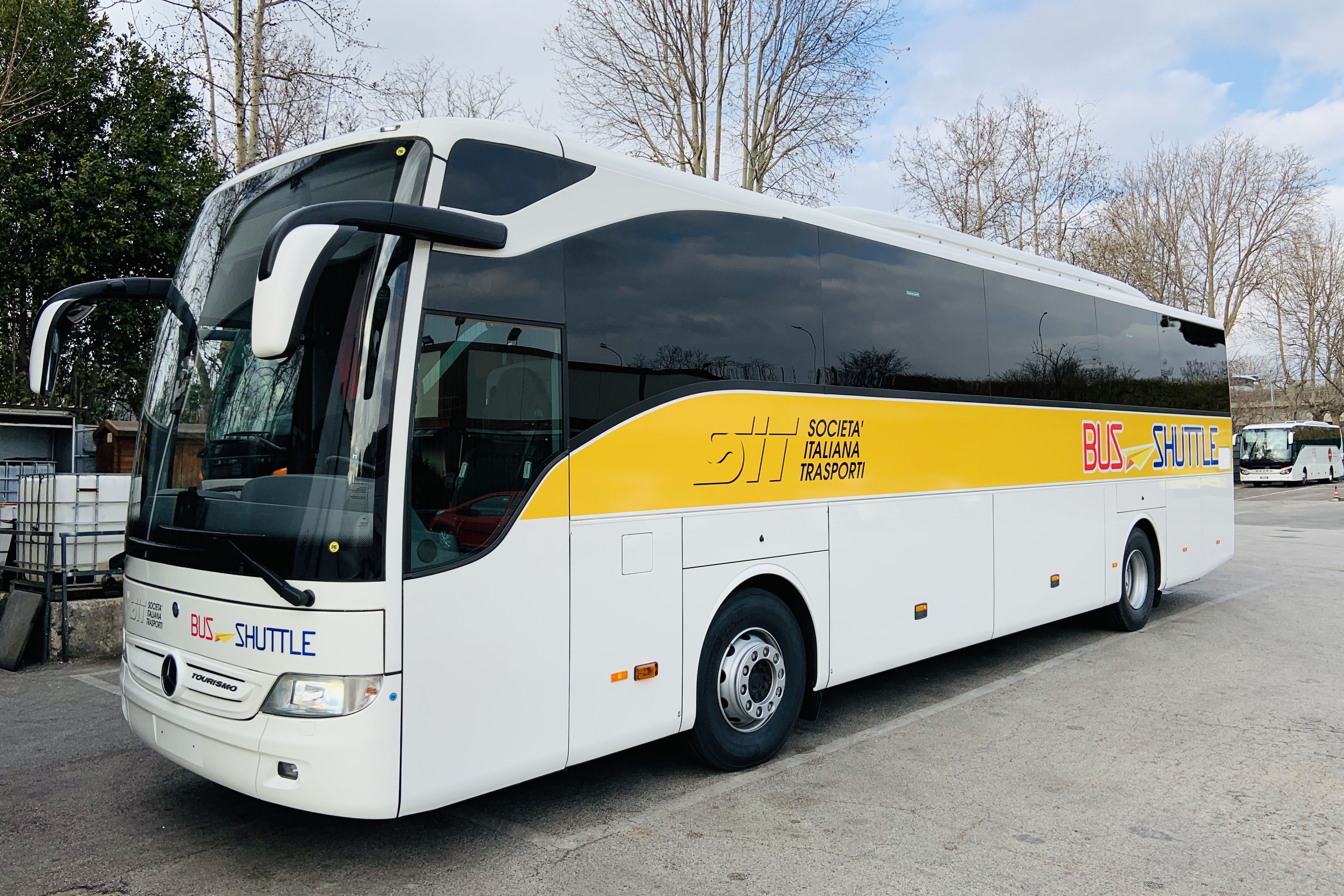 Important Information
IMPORTANT
The shuttle is operating between Civitavecchia port/ Largo della Pace Cruise Welcome Center and Rome center. Rome bus stops are via Crescenzio and piazza dell'Independenza.
Please contact Big Bus to reserve your shuttle seats via email [email protected] or phone +39 06 4882 625. Without confirmation the seats are not granted and refund cannot be given.
Valid for travel on the day confirmed by a Big Bus Staff member in Rome. The shuttle service is provided by SIT Società Italiana Trasporti S R L.
MORE INFORMATION
SIT BUS SHUTTLE offers a trip on board of modern buses, comfortable and equipped with wi-fi.
Buses leave from the Port of Civitavecchia, Largo della Pace Cruise Welcome Center, the stop is right from the exit of the Welcome Centre where cruise passengers are arriving with the free port shuttles. Make a first stop in Via Crescenzio (near the Vatican City) and then end near the central Termini station at piazza Dell'Independenza. The shuttle takes approximately 1 hour and 30 minutes between the port and Rome. Transfer check-in time no later than 9:15 AM, return departure meeting at 3:45 PM arriving back to the Port about 5:30 PM depending on the traffic.
An extremely useful solution for those who have to reach the port of Civitavecchia to embark on a ferry or cruise ship: traveling with Sit Bus Shuttle bus means you can do without your car and not have to pay for expensive parking around the port of call. The shuttle is departing from via Prati del Turco just outside the Cruise Welcome Center.