Rome Terme di Caracalla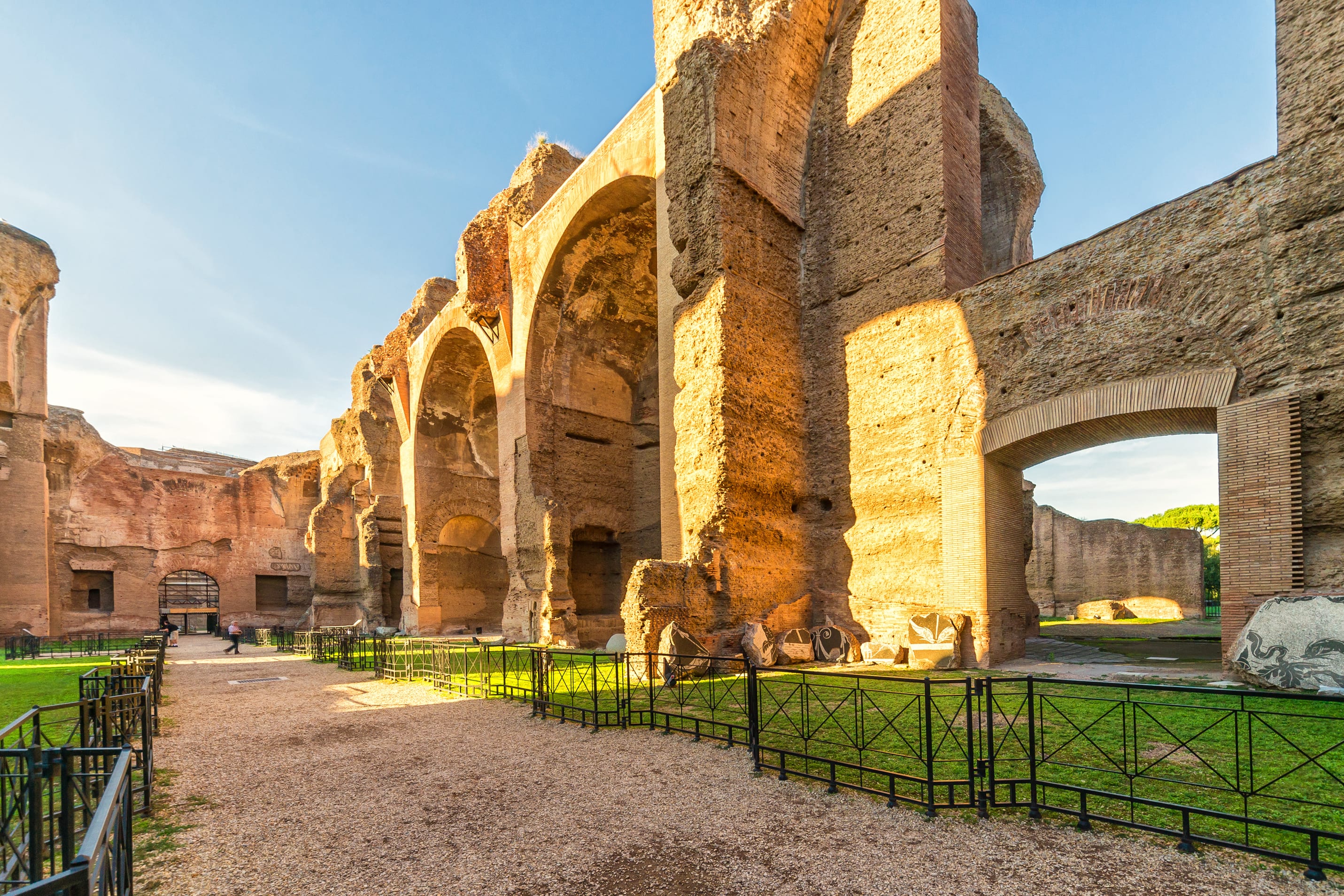 Important Information
Opening Hours
Open
From the last Sunday of October to 15 February from 09.00 - 16.30
From 16 February to 15 March from 09.00 - 17.00
From March 16th to the last Saturday of March from 9.00 to 17.30
From the last Sunday of March to 31 August from 09.00 - 19.15
From 1 September to 30 September from 09.00 - 19.00
From 1 October to the last Saturday of October from 09.00 to 18.30
On Mondays open from 9.00 to 14.00
Ticket Office closes one hour before closing time
Closed: 1st January & 25th December.
Nearest Big Bus Stop
Red Line Stop #3 – Colosseum
Purple Line Stop #8 – Baths Of Caracalla
Address: Viale delle Terme di Caracalla, 52
MORE INFORMATION
Among Ancient Rome's most beautiful and luxurious baths, designed to accommodate about 1,600 bathers, the Baths of Caracalla are one of the largest and best preserved examples of an ancient spa complex.
The extant ruins, together with modern excavations and restorations are the most extensive of any surviving Roman bathing establishments.