[X] Premium Alcatraz Package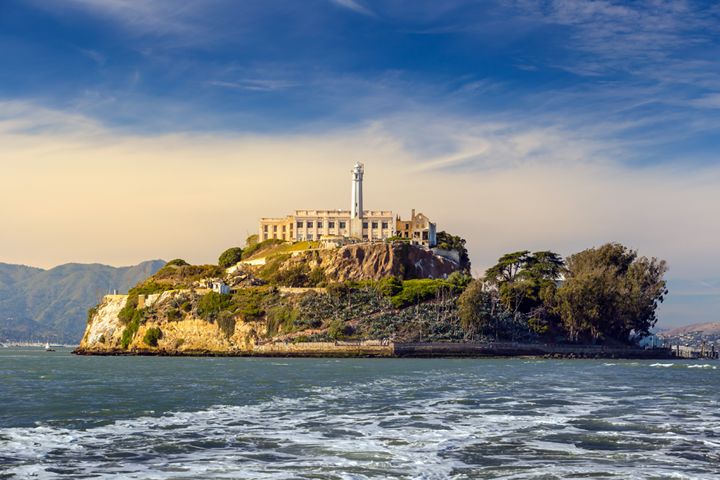 Important Information
How do I redeem my Alcatraz ticket?
This ticket includes admission to Alcatraz and return ferry transfers from Pier 33. After booking, please email [email protected] to confirm your preferred tour date. This must be confirmed at least 5 days in advance of your visit. Same-day bookings are not available. Please redeem your e-tickets at our Visitors' Center at 99 Jefferson Street, San Francisco, CA 94133. Arrive between 8am to 9an to collect your Alcatraz Tour time and tickets and your Premium Hop-on Hop-off Tickets. NO CANCELLATIONS ALLOWED.
Where and when do tours start?
Day Tour (Red Route): The starting point for the tour is at Stop #1 - Big Bus Visitors' Center (Fisherman's Wharf) at 9:00am. A full circuit is 2 hours. Buses arrive every 10-20 minutes. Last Tour departs at 5:00pm.
Night Tour (Blue Route): Buses depart Stop #1 - Big Bus Visitors' Center (Fisherman's Wharf) at 6:30pm and 7:00pm (and 7:30pm April - October). A full circuit is 1 hour - 1.5 hours. This tour is not hop-on, hope-off.
Sausalito Tour (Green Route): The first bus departs Stop #21/#12 - Vista Point North at 10:15am. A full circuit is 1 hours. Buses arrive every 20-30 minutes. Last tour departs at 4:15pm.
On which days does the tour operate?
The Big Bus tour of San Francisco operates every day of the year.
Do I need to specify a date of travel?
No, you can use your ticket on any date. If you purchase a 2-day ticket you must travel on consecutive days.
What is the child ticketing policy?
A child ticket is required for children aged between 3 and 11 years in order to visit Alcatraz. All children must be accompanied by an adult. Children aged 2 years and under may travel free of charge. Children aged 15 years and under must be accompanied by an adult. Strollers and pushchairs must be folded and stowed on the lower deck.
What is the food and drink policy?
No food or alcohol is permitted on board the bus. Non-alcoholic drinks in screw-top bottles are permitted.
Accessibility
Big Bus operates wheelchair accessible vehicles that can accommodate a weight up to 650 pounds. Please be advised that the upper deck on our entire fleet in San Francisco is not wheelchair accessible. Passengers with mobility requirements may not be able to access the upper deck of our buses. Big Bus cannot guarantee the accessibility of the various attractions along the tour.
Refunds
To request a refund please follow the below instructions:
Please email your request to: [email protected] 
Please include the following details: 
Customer name 
Customer email address 
Date of sale 
Order reference number 
The reason for requesting refund - please provide as much information as possible
MORE INFORMATION
Discover the iconic sights of San Francisco on our 1-day hop-on, hop-off Big Bus Tour with Alcatraz entry. Also known as 'The Rock', the federal prison once established on Alcatraz Island is synonymous with notorious bank robbers and murderers like Al Capone, 'Machine Gun' Kelly, and the 'Birdman of Alcatraz', Robert Stroud. Now empty, and managed by the National Park Service, you can hop on a ferry to visit Alcatraz for yourself. Once you arrive, you'll have hours to explore the infamous facility with a personal audioguide. Learn about the lives of prisoners and guards alike, inspect the cells, and take in magnificent views of surrounding San Francisco Bay.
Important: You MUST call Big Bus to check availability before making a booking. CALL 415-433-1657/ 855-854-8687 for availability.
RELATED PRODUCTS
Call Big Bus for availability before booking
Live Guides
Muir Woods Admission Ticket
Alcatraz Entry
Drive through Sausalito
Cross the Golden Gate Bridge