San Francisco Tower Tours Half Day Wine Tour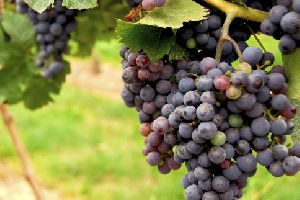 Important Information
Refunds
To request a refund please follow the below instructions:
Please email your request to: refundsusa@bigbustours.com
Please include the following details:
Customer name
Customer email address
Date of sale
Order reference number
The reason for requesting refund - please provide as much information as possible.
Important information
Tour Departure Time: 12:30 p.m.
Duration: 5 hours
Days Operated: Daily
Departure Location : 288 Beach Street (Corner of Mason Street) at Fisherman's Wharf
Check-in Time : Please arrive at least 20 minutes prior to your scheduled tour departure.
Guests are required to confirm tour details at least 24 hours prior to tour date with tower tours via phone +1 415-345-8687 or toll free 866-345-8687 or via email: reservations@towertours.com. Missed tours may not be rescheduled and are subject to availability and applicable fees.
MORE INFORMATION
Start your day around lunchtime as we head north to the Golden Gate Bridge. Enjoy a scenic drive over the Golden Gate Bridge to catch the signature San Francisco skyline in the distance. Next, we drive through the beautiful town of Sausalito, the seaside Mediterranean-like village harbored across the San Francisco Bay and famous for its sweeping views, on our way to Wine Country.
As the vine-covered hillsides come into view, you will visit 2 of our favorite wineries for wine tastings and an exclusive estate tour! Experience the inner workings of the wineries and their family history in Napa & Sonoma Valley, as an expert wine host walks you through the fermentation process, barrel aging, bottling, and of course tastings of some award-winning varietals! At each winery, enjoy up to 3-5 tastings of their signature blends.
The day concludes with a scenic drive back over the Golden Gate Bridge and into San Francisco as the sun slowly starts to set into the Pacific Ocean!