[X] DC Trails Hop On Hop Off 48 Hours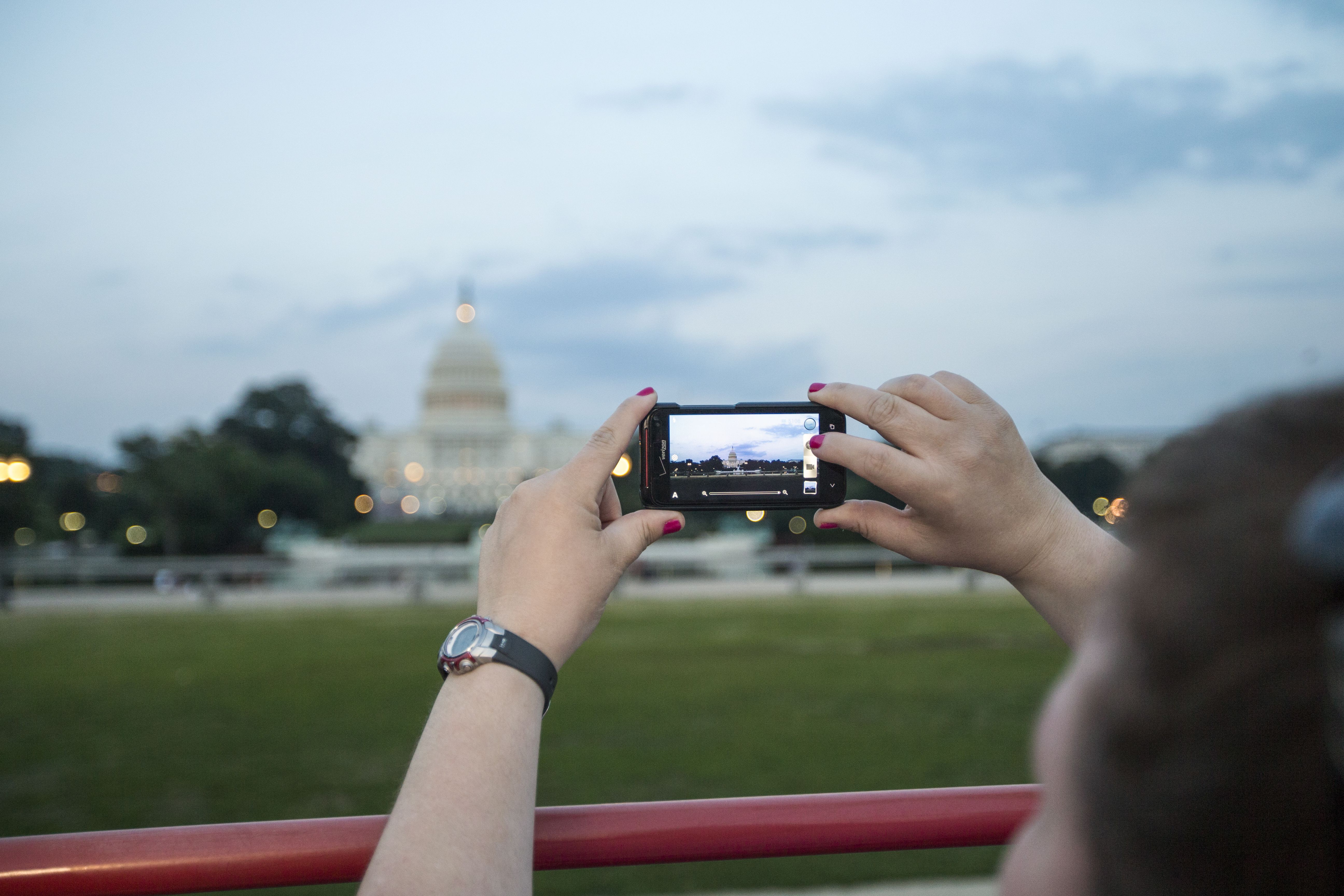 Important Information
On which days does the tour operate?
We operate every day of the year. Occasionally, service may be affected by roadworks, city events, poor weather and other unpredictable circumstances.
Tour times are subject to traffic, weather and other events, so please check with a member of staff or check our service information for the most up-to-date Tour scheduling information.
Do I need to specify a date for travel?
No, you can use your ticket on any date. If you purchase a 2-day you must use it over consecutive days.
What is the child ticketing policy?
Child tickets are available for children aged between 3 and 12 years. Children aged 2 years and under may travel free of charge. Children aged 12 years and under must be accompanied by an adult. Strollers and pushchairs must be folded and stowed on the lower deck.
What is the food and drink policy?
No food or alcohol is permitted on board the bus. Please feel welcome to bring non-alcoholic drinks in screw-top bottles.
Accessibility
Big Bus operates wheelchair accessible vehicles that can accommodate a weight up to 650 pounds. Please be advised that the upper deck on our entire fleet in Washington DC is not wheelchair accessible. Passengers with mobility requirements may not be able to access the upper deck of our buses. Big Bus cannot guarantee the accessibility of the various attractions along the tour.
Refunds
To request a refund please follow the below instructions:
Please email your request to: [email protected]
Please include the following details: 
Customer name 
Customer email address 
Date of sale 
Order reference number 
The reason for requesting refund - please provide as much information as possible.
MORE INFORMATION
Discover Washington DC at your own pace with our 48 hour hop-on, hop-off bus tour. Explore the city's landmarks and attractions on 3 different routes, with stops by the capital's most famous landmarks and attractions.
RELATED PRODUCTS
24 Hours Hop-on, Hop-off
Red, Blue & Yellow Loops
24 Hours Hop-on, Hop-off
Red, Blue & Yellow Loops
Twilight Tour
48 Hours Hop-on, Hop-off
Red, Blue & Yellow Loops
Mount Vernon