Rome Combo Colosseum Adult Ticket & Discover Ticket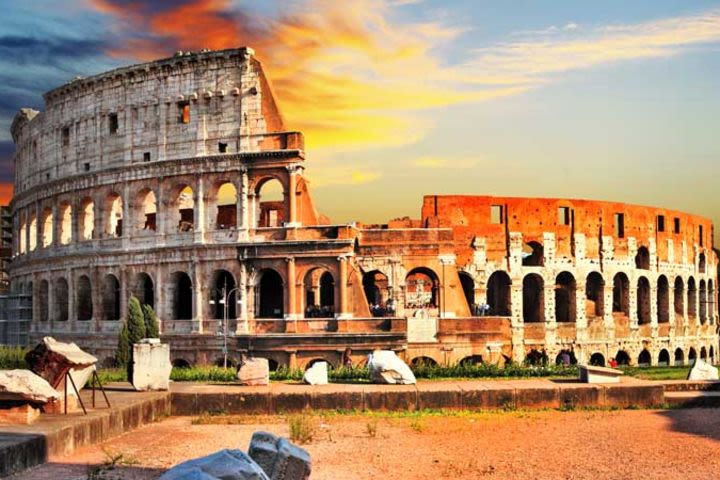 Informazioni importanti
Is the commentary available in my language?
The Big Bus Rome sightseeing tour offers a recorded commentary in your choice of either English, Italian Spanish, French, German, Chinese Mandarin, Russian, Arabic and Portuguese. The commentary is available through complimentary earphones that you will receive when you board the bus.
How do I redeem my ticket?
Simply show your ticket to a Big Bus Tours staff member at one of our stops or aboard the bus. They'll issue you a receipt that you'll be able to use to hop on the bus throughout the validity of your ticket.
Which days do the tours operate?
Big Bus Tours Rome operates daily. Occasionally severe weather and special event days could affect service.
What is the child ticket policy?
A child ticket is available for children between the ages of 0 - 17. All children must be accompanied by an adult.
Are the buses wheelchair accessible?
Yes, most of our buses are wheelchair accessible.
I bought the ticket but it's for someone else. It has my name on it, is this ok?
You're all set! Simply show your voucher(s) to any member of on-street staff who will scan the QR code and hand over your yellow Big Bus Tour tickets. Don't lose them, they're like gold (cash) and cannot be replaced.
Refunds
To request a refund, get in touch by downloading the Big Bus Tours App or using the enquiry form at bigbustours.com/contactROM
Maggiori informazioni
Rome wasn't built in a day, but our Discover Ticket lets you enjoy the best of the city in less than 24 hours. In addition to our hop-on hop-off service there are available free Digital Walking Tours, a unique audio and navigation functionality enables you to explore the city on your own, discovering hundreds of urban sights along many suggested itineraries. Enjoy Ancient Rome atmosphere visiting the Colosseum, Roman Forum, and Palatine Hill.