Paris Arc de Triomphe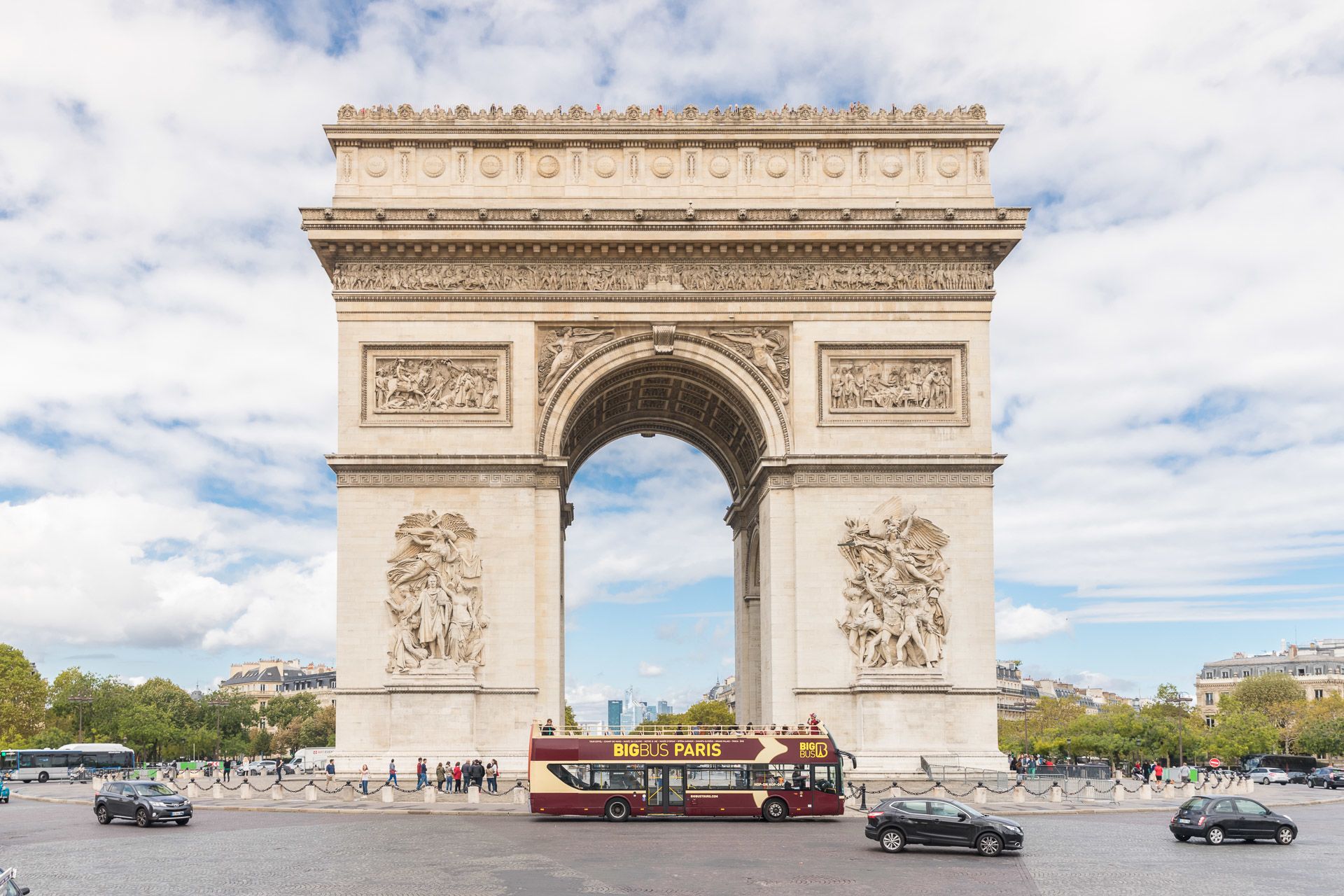 Important Information
Important Information
Ticket e-vouchers can be exchanged for entry tickets at any Big Bus Stop prior to visiting the Arc de Triomphe. Once you arrive at the Arc, please redeem your entry ticket at the ground level before entering.
What is your child policy?
Note that children aged 0-17 can visit for free.
Accessibility
Visitors with limited mobility can access the arch but may need assistance getting through the underpass. Although there is one elevator, you must climb 46 stairs to access the highest viewpoint.
Refunds
To request a refund, get in touch by downloading the Big Bus Tours App or using the enquiry form at bigbustours.com/contactPAR
MORE INFORMATION
Completed in 1836, the Arc de Triomphe is one of the biggest triumphal arches in the world, and was commissioned by Napoleon to commemorate the achievements and sacrifices of the Grand Armée during the French Revolution and Napoleonic Wars. The Arc is covered in relief sculpture which depicts French youths in battle, and beneath its vault lies the Tomb of the Unknown Soldier from World War I. Visitors can marvel at the sheer size and detail of the Arc from ground level, and take the elevator or climb 284 steps to the roof terrace at the top. Take in 360° panoramic views of Paris, and marvel at the circulating muddle of traffic in the roundabout below. The easiest and safest way to get to the Arc is via the underground walkway on the Avenue de la Grande Armee, which will save you from contemplating a mad dash through the traffic.