Dublin Combo Discover Ticket + Guinness Storehouse Self-Guided & Gravity tour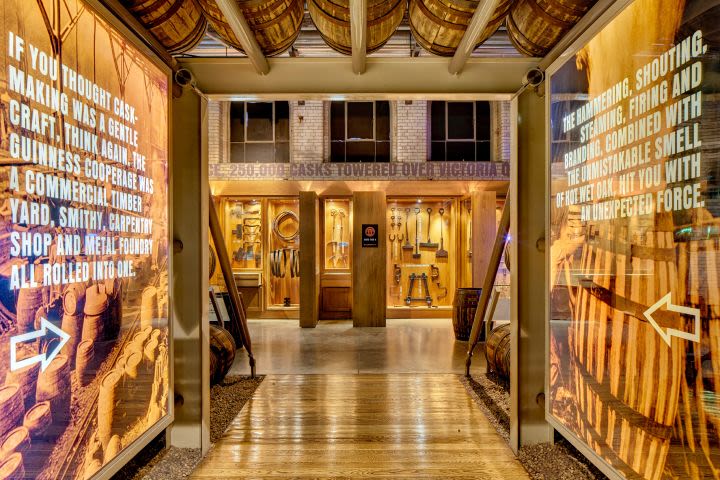 TOUR DESCRIPTION
Ticket valid for 24 hour HO-HO (During Service Time), a Guided Walking Tour & Guinness Storehouse Self-Guided & Gravity tour.
1 Days Hop-on, Hop-off
Entertaining Live Guides
Guided Walking Tour
Free Onboard Wi-Fi
Guinness Storehouse Self-Guided Tour & Gravity Bar entry
Ticket includes a pint of Guinness, Guinness 0.0 or soft drink.
Coastal Tour
Panoramic Night Tour
Important Information
Is there a commentary in my language?
All our bus tours feature expert local guides, who deliver an entertaining narration in English. We also offer pre-recorded commentary on all buses, available 8 languages (English, German, French, Spanish, Cantonese, Japanese, Italian, and Russian). You can tune in to the pre-recorded commentary via complimentary earphones - collec tthese when you board the bus.
Do I need to specify a date of travel?
Yes –we'll ask you to select the date you'd like to hop on the bus. If you're touring with us for more than one day, your ticket must be used across consecutive days, and the date you select at time of booking should be the first day of your tour. Some tours also require you to select a time of travel, to guarantee your seat. If your ticket includes extras, you may also need to book additional dates & times for all elements of your ticket after your purchase is complete. See your booking confirmation email for instructions.
Do bus tours operate every day?
Yes. Please note that our service may be subject to public holidays or local events that involve road closures, like St. Patrick's Day and Christmas Day. Please check our service information page for up-to-date information.
How do I redeem my ticket?
Show your printed ticket to a member of staff at one of our stops or aboard the bus. They'll issue you a receipt that you'll be able to use to hop on the bus throughout the validity of your ticket.
What is the child ticketing policy?
Child tickets are available for passengers between the ages of 5-15. Children under 5 may travel free of charge. All children must be accompanied by an adult.
Are the buses wheelchair accessible?
85% of our buses are wheelchair accessible.
Is food and drink allowed on board the bus?
For health and safety reasons, we request that you don't bring any food or drink on board the bus, with the exception of bottled water.
How long does the Guinness storehouse tour take?
We recommend allowing at least 90 minutes to explore with the self-guided experience.
Refunds
To request a refund, get in touch by downloading the Big Bus Tours App or using the enquiry form at bigbustours.com/contactDBL
MORE INFORMATION
Enjoy a day of Dublin sightseeing on board our hop-on, hop-off bus tour with our Discover Ticket. You'll see the best of our dynamic and historical city, with the tour taking you to all Dublin's must-see landmarks, from St Stephen's Green to the home of Guinness - and everything in between.