Dublin Guinness Storehouse Self-Guided Tour & Gravity Bar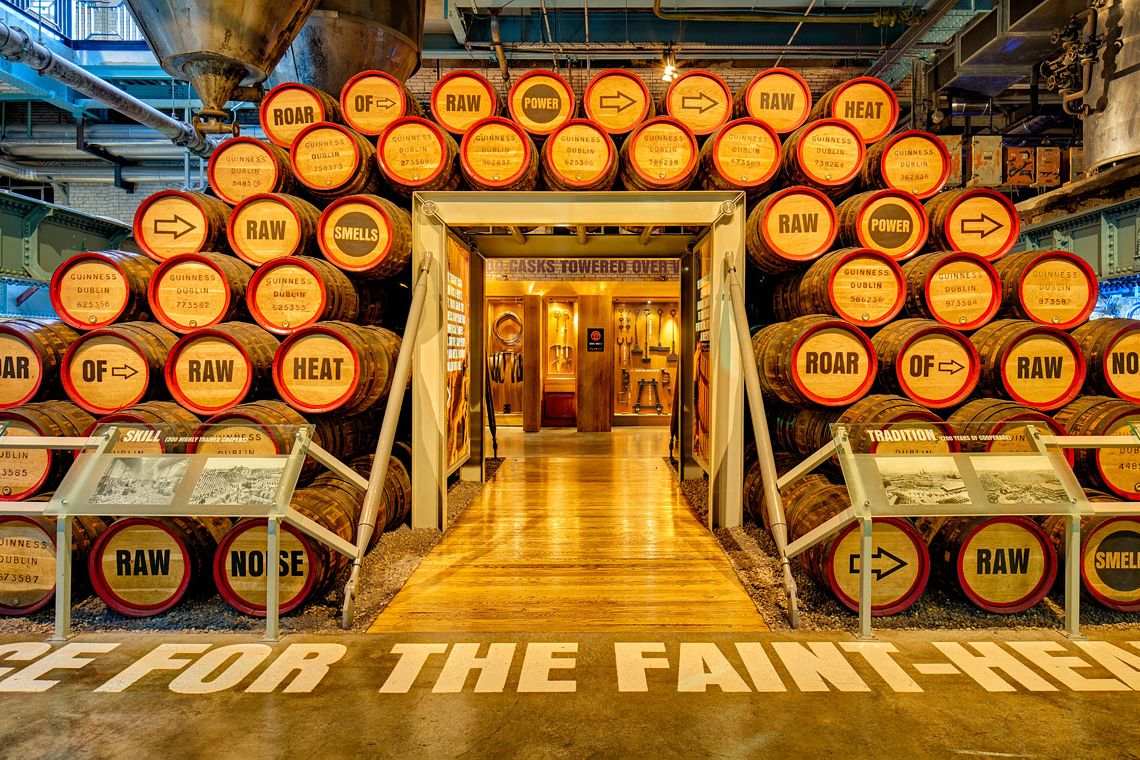 TOUR DESCRIPTION
The magical home of Guinness is a must on anyone's trip to Dublin.
Guinness Storehouse Self-Guided Tour & Gravity Bar entry
Ticket includes a pint of Guinness, Guinness 0.0 or soft drink.
Important Information
Is the Guinness storehouse building wheelchair accessible?
Yes, there are lifts throughout the building to facilitate access for wheelchair users. If you have concerns or specific requirements please contact Guinness directly by emailing info@guinnessstorehouse.com. The entrance for wheelchairs and pushchairs to Guinness Storehouse is located on Market Street. Visitors will need to push the call button to gain access and should follow internal signs to the lift/elevator and ticket desks.
Is the Guinness storehouse self-guided tour available in several languages?
Yes, audio guides in several languages are available at the cost of €3 each in English, Italian, French, German, Spanish, Portuguese and Chinese.
Is there car parking available?
Free parking is a short walk away on Crane Street. It is offered on a first come, first serve basis. Parking on Market Street is reserved for coaches.
Can i take photos and videos inside the Guinness storehouse?
Yes, you can take photos so long as it is safe to do so.
How long does the Guinness storehouse tour take?
We recommend allowing at least 90 minutes to explore with the self-guided experience.
Can i visit the gravity bar without a ticket?
No - if you purchase the Self Guided & Gravity Bar ticket, you will be able to enjoy your included drink at the Gravity Bar (a pint of Guinness or one of our other Guinness beers (18+), or a soft drink).
Refunds
To request a refund please follow the below instructions:
Please email your request to: bookingsupport@bigbustours.com
Please include the following details:
Customer name
Customer email address
Date of sale
Order reference number
The reason for requesting refund - please provide as much information as possible.
MORE INFORMATION
Visit the Guinness Storehouse – where you'll receive a warm welcome from the Guinness ambassadors in their famous home. Throughout the experience, you'll learn about the history of Guinness in Dublin, the provenance of its ingredients, and the cultural impact across time. At the Gravity Bar, take in the view over Dublin City. Your ticket includes a pint of Guinness, Guinness 0.0 or soft drink on arrival at the Gravity Bar.
The self-guided tour takes approximately 90 minutes. Closed: 24 - 26 December & 1st January.