Dublin Combo Discover Ticket + Jameson Bow St Experience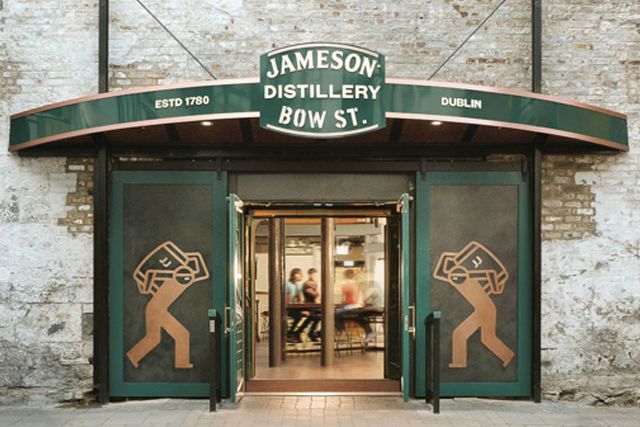 TOUR DESCRIPTION
Ticket valid for 24 hour HO-HO (During Service Time), a Guided Walking Tour & Entrance to Jameson Bow St. Experience.
24h Big Bus Dublin Sightseeing tour
2 for 1 meal deal in Pacinos
Free glass of Guinness in Nancy Hands
45 minute fully guided tour at Jameson Bow St. Experience
Comparative whiskey tasting
Jameson drink included
Coastal Tour
Panoramic Night Tour
Important Information
Is there a commentary in my language?
All our bus tours feature expert local guides, who deliver an entertaining narration in English. We also offer pre-recorded commentary on all buses, available 8 languages (English, German, French, Spanish, Cantonese, Japanese, Italian, and Russian). You can tune in to the pre-recorded commentary via complimentary earphones - collec tthese when you board the bus.
Do I need to specify a date of travel?
Yes –we'll ask you to select the date you'd like to hop on the bus. If you're touring with us for more than one day, your ticket must be used across consecutive days, and the date you select at time of booking should be the first day of your tour. Some tours also require you to select a time of travel, to guarantee your seat. If your ticket includes extras, you may also need to book additional dates & times for all elements of your ticket after your purchase is complete. See your booking confirmation email for instructions.
Do bus tours operate every day?
Yes. Please note that our service may be subject to public holidays or local events that involve road closures, like St. Patrick's Day and Christmas Day. Please check our service information page for up-to-date information.
How do I redeem my ticket?
Show your printed ticket to a member of staff at one of our stops or aboard the bus. They'll issue you a receipt that you'll be able to use to hop on the bus throughout the validity of your ticket.
Are the buses wheelchair accessible?
85% of our buses are wheelchair accessible.
Is food and drink allowed on board the bus?
For health and safety reasons, we request that you don't bring any food or drink on board the bus, with the exception of bottled water.
Refunds
To request a refund please follow the below instructions:
Please email your request to: bookingsupport@bigbustours.com
Please include the following details:
Customer name
Customer email address
Date of sale
Order reference number
The reason for requesting refund - please provide as much information as possible.
MORE INFORMATION
Enjoy 24 hours of Dublin sightseeing on board our hop-on, hop-off bus tour with our Discover Ticket. You'll see the best of our dynamic and historical city, with the tour taking you to all Dublin's must-see landmarks, from St Stephen's Green to the home of Guinness - and of course make your stop at our Jameson Distillery stop - a must for visitors to the capital and a part of your ticket. Jameson Distillery Ambassador will show you around, take you back in time, and serve up an award-winning tour that includes stories, laughs, and a Jameson comparative whiskey tasting. You'll also get to hear all about our 'Grain to Glass' process. At the end of your visit, you can enjoy a Jameson drink in the spot where it all began.