Dublin Wild Rover Cliffs of Moher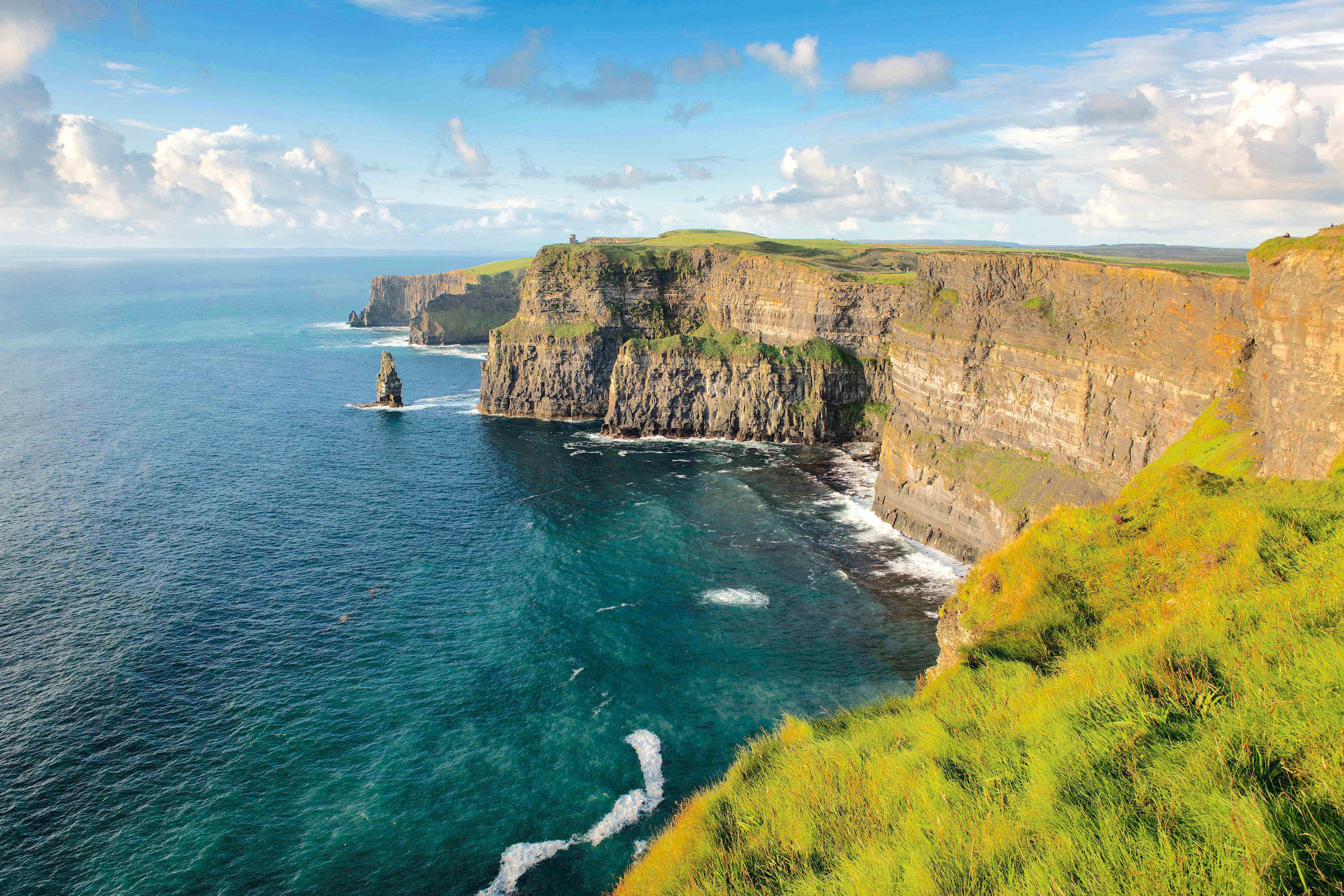 TOUR DESCRIPTION
Wild Rover Cliffs Of Moher Day trip.
Return guided coach journey from Dublin to the Cliffs of Moher & Galway
All admissions, including Cliffs of Moher Visitor Centre.
Important Information
Refunds
To request a refund, get in touch by downloading the Big Bus Tours App or using the enquiry form at bigbustours.com/contactDBL
MORE INFORMATION
Enjoy the longest visiting time at the Cliffs of Moher 2 hours and Galway City 2 hours. Free guided walking tour at Galway City offered by your tour guide. With full attention to service and your personal safety assured you will have the benefit of a dedicated tour guide and separate dedicated professional driver. You are travelling on the tour which was reviewed as the best day tour to the Cliffs of Moher and Galway City for 6 consecutive years. (travellers reviews TripAdvisor march 2020) Step back through the mists of time and allow us to whisk you away to the wilds of the West Atlantic Coast of Ireland. Hear the tales, myths and legends of the ancient Warrior Kings and isolated monastic settlements. Touring across the breath of the island your guide will take you on a journey highlighting every sight to see, a tour full of history, folklore, the natural world and music. Sit back relax and enjoy. Through the counties of Kildare, Limerick, Offaly and Clare past the Norman medieval fortress of Bunratty Castle up the coast of the surfing capital of Ireland into Lahinch before arriving at the Cliffs of Moher and the Atlantic Edge interactive museum. Stretching for 8 km standing at 214 metres above the Atlantic Ocean looms the splendour that is the mighty Cliffs of Moher. (Included: premium ticket for entry and 2 hours to enjoy). For centuries this landscape has welcomed visitors who come to marvel at its stunning views and now so can you! See the Atlantic Ocean, the Hags Head, O'Briens Tower and much much more… Tour the fantastic Wild Atlantic Way, some of the most beautiful coastal scenery in the world. In the Burren we stop and walk the Atlantic ledge of the Burren. Climb onto a higher ledge and look out into the Atlantic and see the Aran Islands, Galway Bay, Black Head Lighthouse and Kinvara Village – home to the Galway Hooker traditional fishing boats and the largest thatched building in Ireland. Look for basking sharks, whales and dolphins as we make our way towards the city of Galway. Galway City – the city of the Tribes, described by the writer W.B.Yates as the 'Venice of the West', Galway is The Cultural Capital of Ireland, with a free-spirited, artistic and Bohemian ambience all of its own. Spend your time exploring its wonderfully vibrant and colourful city – 2 hours.