Dublin Wild Rover Giants Causeway and Belfast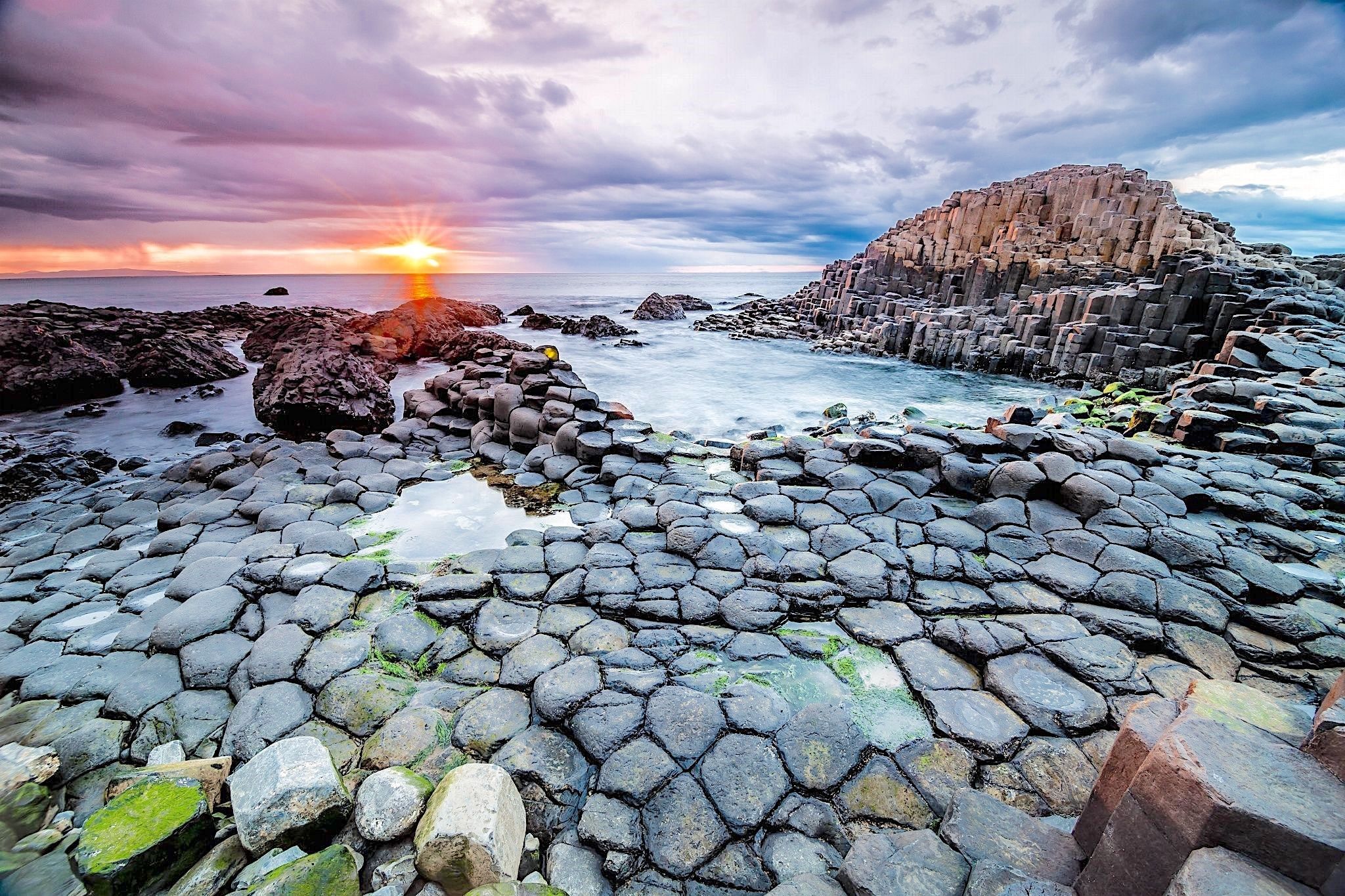 TOUR DESCRIPTION
Wild Rover Giants Causeway and Belfast Day trip.
Giants Causeway
Walking tour at the Causeway offered by a National Trust park ranger
Carrick A Rede Rope Bridge
Choice of Black Taxi Belfast Tour OR The Belfast Titanic experience
Tour Guide
MORE INFORMATION
Enjoy the longest time at Giants Causeway 2 hours, Belfast City 2 hours, Carrick Rope Bridge 1 hour & 20 minutes. Free walking tour at the Causeway offered by a National Trust park ranger. With full attention to service and your personal safety assured you will have the benefit of a dedicated tour guide and separate dedicated professional driver. You are travelling on the tour which was reviewed as the 2nd best Cultural Experience in the World. (travellers reviews TripAdvisor march 2020). Black Taxi Belfast Tour: Your local guide will take you on a journey around the city explaining the highs and lows, through personal experiences of Belfast's fascinating political history. Hear of its industrial roots, the past four decades of civil unrest and of its current regeneration. Explore up close the world-famous political murals depicting "The troubles" and the peace wall dividing the Protestant Unionist and Catholic Nationalist communities. Sign your name to the Peace Wall leaving your thoughts alongside those of Bill Clinton and the Dalai Lama. OR: The Belfast Titanic experience: Hailed at the time as the new wonder of the world the Titanic was built here between 1909 – 1912, before sailing away into the history books. Now you can experience the Titanic in this new €120 million tourism development, this tour is a must! Unforgettable coastal tour along the northern coast of Ireland passing the film locations of the Game of Thrones series. Dunluce Castle (House of Greyjoy) – Ballintoy (village of Pyke) – Carrick A Rede Rope Bridge (House of Baratheon). On a clear day you will see Scotland in the distance. The Giant's Causeway: Explore Northern Ireland's only Unesco World Heritage Site and unearth the colourful folklore and majestic spectacle for yourself. Created over 60 million years ago due to a series of volcanic eruptions which layered the surrounding area with 40,000 interlocking basaltic rock columns. (2 hours) Carrick A Rede Rope Bridge: Take the exhilarating rope bridge to Carrick A Rede Island and enjoy a truly clifftop experience. This 30–metre deep and 20–metre wide chasm is traversed by a rope bridge traditionally erected by salmon fishermen.