Dublin Wild Rover Kilkenny and Wicklow Mountains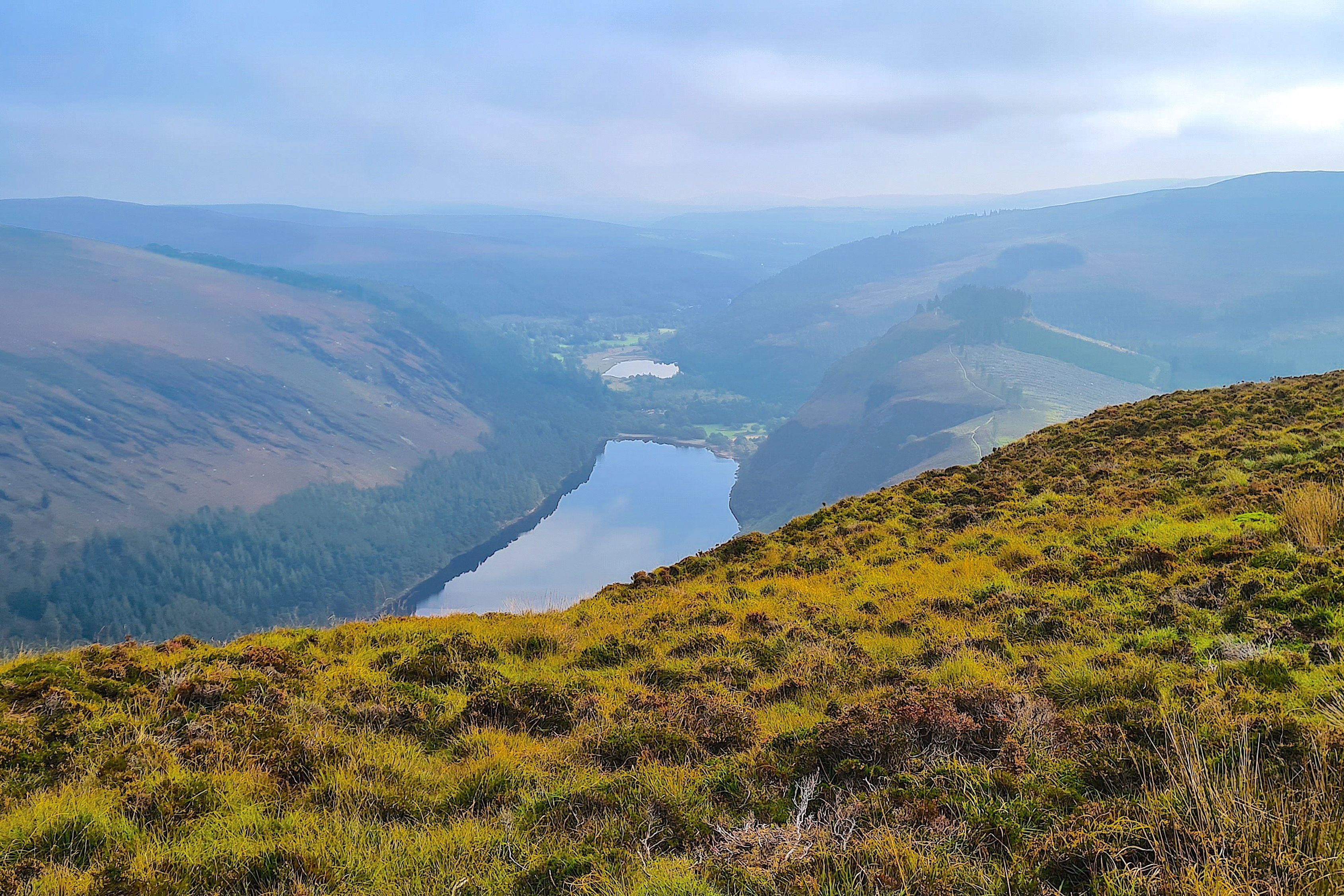 TOUR DESCRIPTION
Wild Rover Kilkenny and Wicklow Mountains Tour
Return transport from Dublin
Free time at the Glendalough Lakes & Monastic Site & Kilkenny City
Walking tours offered by your tour guide at both stops.
Tour Guide
MORE INFORMATION
Enjoy the longest time at the Glendalough Lakes & Monastic Site (2 Hours & 15 minutes) and Kilkenny City (2 hours & 45 minutes). Free walking tour offered by your tour guide at both stops. With full attention to service and your safety assured you will have the benefit of a dedicated tour guide and separate dedicated professional driver. You are travelling on the Number 1 reviewed tour to Wicklow & Kilkenny City on TripAdvisor.
Kilkenny City inhabited by only 9,000 people lies on the banks of the River Nore and is filled with a wealth of attractions and is considered to be Ireland's "heritage city". Highlights are Kilkenny Castle a 13th century stronghold. St Canice's Cathedral one of the oldest in Ireland 1204.
Take a climb up the round tower only suitable for people comfortable with height! Attractions include a beautiful river walk underneath the walls of the castle. The Black Abbey from 1224 featuring the extraordinary stained glass windows the largest in Ireland. Medieval alleys and lanes, the "medieval mile" filled with antiquarian shops and boutique cafes. Visit the National Craft Gallery showing a beautiful variety of crafts and exhibitions throughout the year.
Travel through Wicklow Mountains onto Glendalough, "valley of the two lakes". Stand at the top of the Wicklow Gap and look out on some of the most beautiful scenery in Ireland. It is the highest mountain gap in Ireland, a centuries old passageway created during the ice age linking west Wicklow at Hollywood to east Wicklow at Glendalough.
Twisting and turning narrow country roads over the mountain top sweeping down the mountain-side to the Valley of Glendalough. In English it translates to Glen of the two lakes. Glendalough is located in one of the last remaining ancient native Irish forests of Ireland. It is one of the earliest Christian Monastic Settlements in Europe dating from the sixth century.
Visit the Cullen family farm located in the Wicklow Mountains. Participate in a demonstration with their trusted best friends, the collie sheep dogs herding a flock of sheep over the fields through gates and various farm obstacles back to the Sheppard and you. Enjoy the opportunity to handle the dogs and mingle with the sheep. You can touch, feed and hold the lambs all through the year. For many of our passengers this is the highlight of the tour!