Las Vegas Grand Canyon South Rim Tour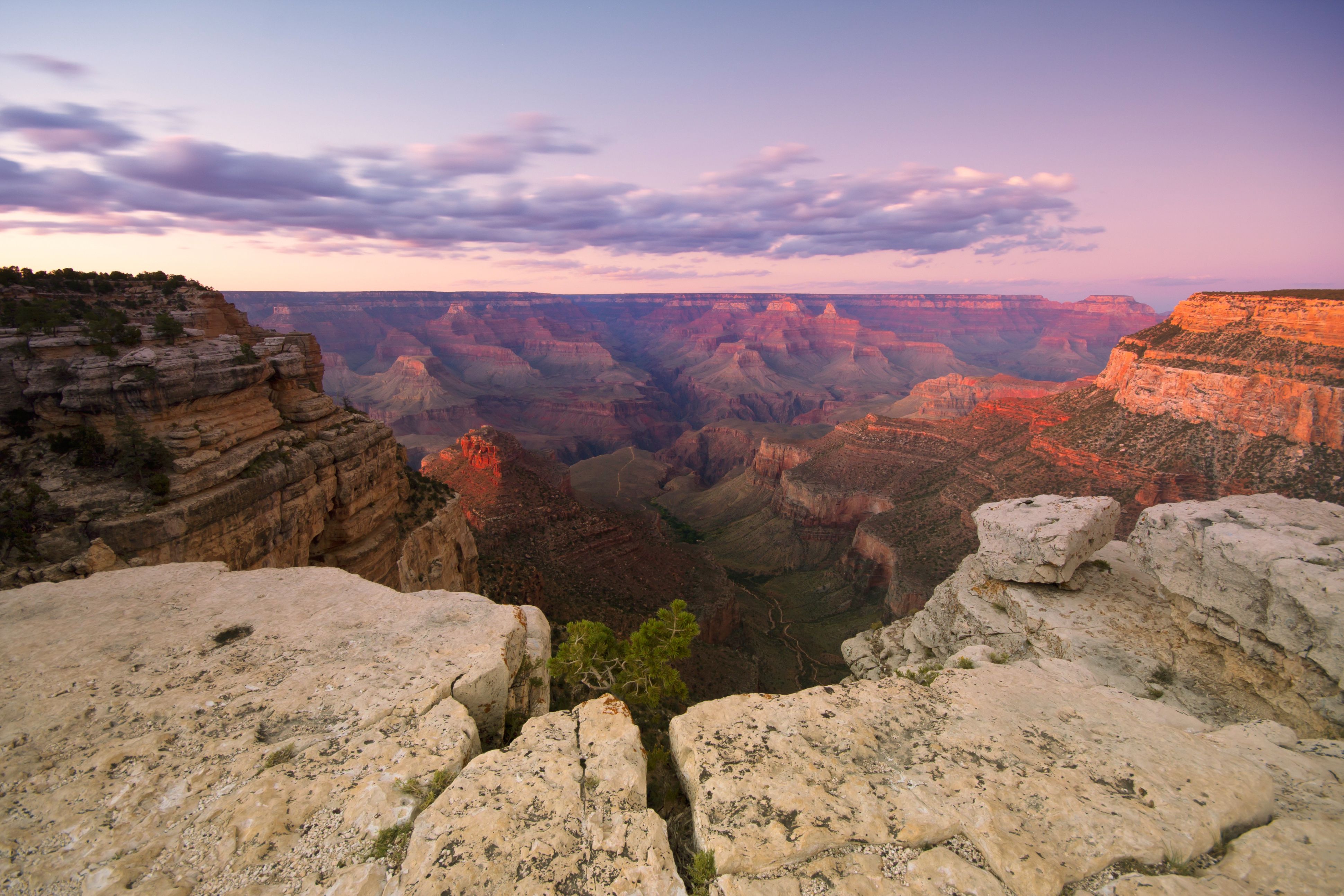 Important Information
Important Information
You must reserve you seat on the tour at least 72 hours in advance by calling the reservations team on (+1) 702 739 7777. Tours commence from the Strip at the Gray Line Tour Center, or pick-up can be arranged from most hotels on the Strip or Downtown. Children 0-23 months ride free but a ticket is required for passengers over 23 months. Due to security restrictions at Hoover Dam, luggage, large backpacks, suitcases, briefcases, coolers, and alcohol are not permitted.
MORE INFORMATION
The Grand Canyon is one of the most remarkable natural wonders of the world, and a visit is must-do for any trip to Las Vegas. Tick off your bucket list with a full-day tour to the South Rim.
Need we wax lyrical about the majesty of the Grand Canyon? It's probably the most well-known natural feature of North America, and commonly regarded as one of the most awe-inspiring sights in the world. Join a full day tour to the South Rim of the Grand Canyon to see it in all its glory for yourself. The South Rim day tour includes a variety of other great benefits. You'll stop to see iconic landmarks, pass through a spectacular Joshua Tree forest, and enjoy lunch when you're there.
Visit the widest and deepest point at Grand Canyon's South Rim. You'll cross the amazing O'Callaghan-Tillman Bridge, offering great views of the Hoover Dam. You'll also see the extinct volcano at Fortification Hill. There'll be two scenic stops on the South Rim of the Grand Canyon, as well as a stop for lunch at the Grand Canyon National Geographic Visitors Center & IMAX Cinema. Your ticket includes park admission fees and a lunch box.