San Francisco 7D Experience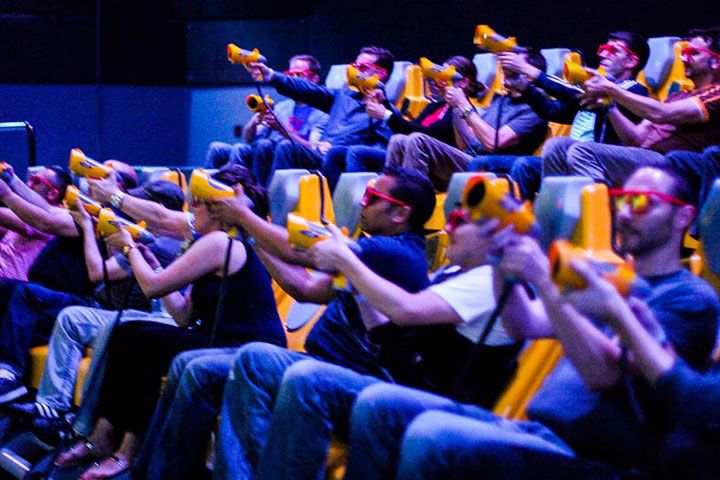 Important Information
Important information
Open from 10am-9:30pm*
(*last showing at 9:30pm)
Duration: About 15 minutes
Variety of themes, including zombies, werewolves, and evil robots.
Located at the back of Pier 39, directly across from the carousel. Look for the big 7D Experience sign!
What is the height & age restriction?
You must be 40" or taller to ride the 7D Experience.
You can ride the 7D Experience at any age as long as you meet the minimum height requirements.
Can children ride unaccompanied?
Yes, children are welcome to ride the 7D Experience on their own.
I experience motion sickness, can I ride?
We do not recommend the 7D Experience for those who experience severe motion sickness or vertigo.
Is the 7D experience accessible?
Yes. Those who are unable to transfer from a wheelchair may still ride the 7D Experience without the motion seat.
MORE INFORMATION
Roller coaster meets 3d Video Game!
Experience the thrill of a roller coaster, combined with a laser-blasting challenge, this 7D video game experience is unlike any other!