San Francisco California Academy of Sciences - Daytime Admission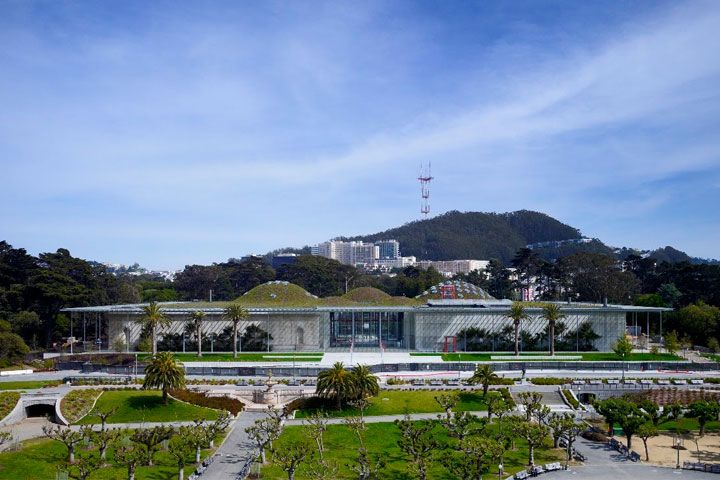 TOUR DESCRIPTION
Visit an aquarium, planetarium, four-story rainforest, and natural history museum—all under one living roof. Valid for Daytime Admission only
Daytime Admission to permanent exhibits
Local taxes
Nightlife admission
Transportation to California Academy of Sciences
Important Information
Opening Hours
The Academy is open every day of the year, including all federal holidays.
Monday-Saturday: 9:30 am-5 pm
Sunday: 11 am-5 pm
Thursday NightLife (21+ with ID): 6-10 pm,
Last daytime entry at 4 pm
Location
Golden Gate Park
55 Music Concourse Drive
San Francisco, CA 94118
Accessibility
We provide ADA-compliant ramps and alternate entrances to all of our exhibits, including the rainforest and planetarium. When picking up your planetarium pass at the planetarium pass pick-up, simply ask a staff member to escort you to the third floor accessibility entrance. Both the planetarium and the Forum Theater have reserved seating for visitors with disabilities. Service dogs are welcome at the Academy if providing assistance to individuals with disabilities, but a small number of areas, including the rainforest, Curiosity Grove, research collections, and back-of-house, do remain off-limits. The Academy is fully wheelchair accessible, welcoming manual and electric wheelchairs. Manual wheelchairs are available to borrow free of charge at coat check on a first-come, first-served basis. To borrow one, visitors are asked to leave their photo ID for the duration of their visit.
Important
Effective September 16, 2022, guests will no longer be required to provide proof of full COVID-19 vaccination or a recent negative test in order to enter the Academy. For more know-before-you-go details, please visit https://www.calacademy.org/reopening
No refunds or exchanges for lost or stolen vouchers. Last entrance is 4:00pm
MORE INFORMATION
The California Academy of Sciences is a renowned scientific and educational institution dedicated to exploring, explaining, and sustaining life on Earth. Visit and discover fascinating exhibits like the Steinhardt Aquarium, featuring over 40,000 live animals, the four-storey Osher Rainforest, the Kimball Natural History Museum, and the Morrison Planetarium with its unique stardome. In addition to permanent exhibits, you can opt to visit temporary exhibits on a huge variety of revolving subjects.