San Francisco Combo Alcatraz Tour & Muir Woods Tour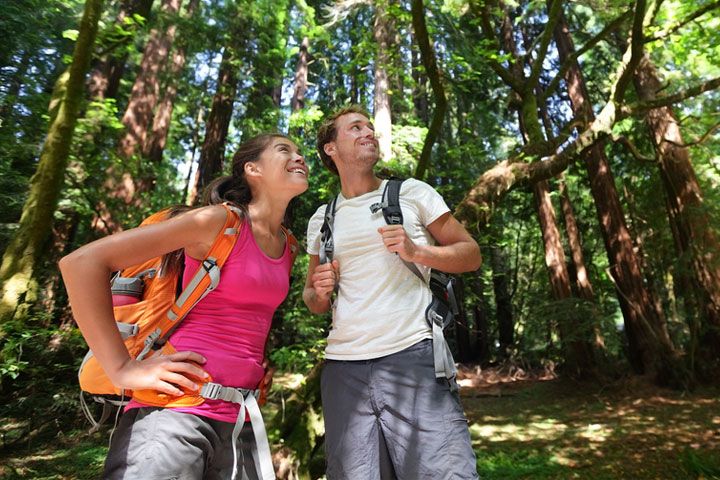 Important Information
Muir Woods Need-to-Know
Important information about our tour.
The Muir Woods Tour departs from the Big Bus Tours Visitor Center at 99 Jefferson Street in Fisherman's Wharf at 8:30am and/or 1:00pm (depending on the time of the year) and takes about 4.5 hours. PLEASE NOTE: Reservations are required. Please confirm your preferred tour date and time by contacting MuirWoods@BigBusTours.com after purchase. The 45-minute journey to Muir Woods takes you across the Golden Gate Bridge, and up into the Marin County headlands. On arrival at Muir Woods, you'll be given your admission ticket and free range to explore the gentle walking trails for 1.5 hours. The return journey includes a stop in the seaside town of Sausalito.
Alcatraz Need-to-Know
Important information about visiting Alcatraz.
This ticket includes admission to Alcatraz and return ferry transfers from Pier 33. After booking, please email Alcatraz@bigbustours.com to confirm your preferred tour date. This must be confirmed at least 5 days in advance of your visit. Same-day bookings are not available. Please redeem your e-tickets at our Visitors' Center at 99 Jefferson Street, San Francisco, CA 94133. Cancellations or changes must be requested at least 6 days prior to your confirmed visit date.
Refund
To request a refund, get in touch by downloading the Big Bus Tours App or using the enquiry form at bigbustours.com/contactSFR
Do I need to specify a date of travel?
Yes –we'll ask you to select the date you'd like to hop on the bus. If you're touring with us for more than one day, your ticket must be used across consecutive days, and the date you select at time of booking should be the first day of your tour. Some tours also require you to select a time of travel, to guarantee your seat. If your ticket includes extras, you may also need to book additional dates & times for all elements of your ticket after your purchase is complete. See your booking confirmation email for instructions.
On which days does the tour operate?
The Big Bus tour of San Francisco operates every day of the year.
What is the food and drink policy?
No food or alcohol is permitted on board the bus. Non-alcoholic drinks in screw-top bottles are permitted.
Accessibility
Big Bus operates wheelchair accessible vehicles that can accommodate a weight up to 650 pounds. Please be advised that the upper deck on our entire fleet in San Francisco is not wheelchair accessible. Passengers with mobility requirements may not be able to access the upper deck of our buses. Big Bus cannot guarantee the accessibility of the various attractions along the tour.
MORE INFORMATION
Experience two of San Francisco's best landmarks with our new Muir Woods & Alcatraz package. This includes a private bus tour to Muir Woods and a ticket for Alcatraz admission. PLEASE NOTE: Reservations are required. After purchase please email Alcatraz@BigBusTours.com to confirm your selected Alcatraz visit date, and visit our booking portal to select your Muir Woods Tour date and time.
Beginning October 1, 2022, the Alcatraz & Muir Woods tours must be taken on two separate dates due to Winter scheduling. Please select the date that you wish to take the Alcatraz tour at checkout. Email Alcatraz@BigBusTours.com with all required information to confirm the Alcatraz portion of your tour. Remember to include the date and time you would like to take the Muir Woods portion of your package. Muir Woods tours depart daily at 9am and 1pm.