London Shrek's Adventure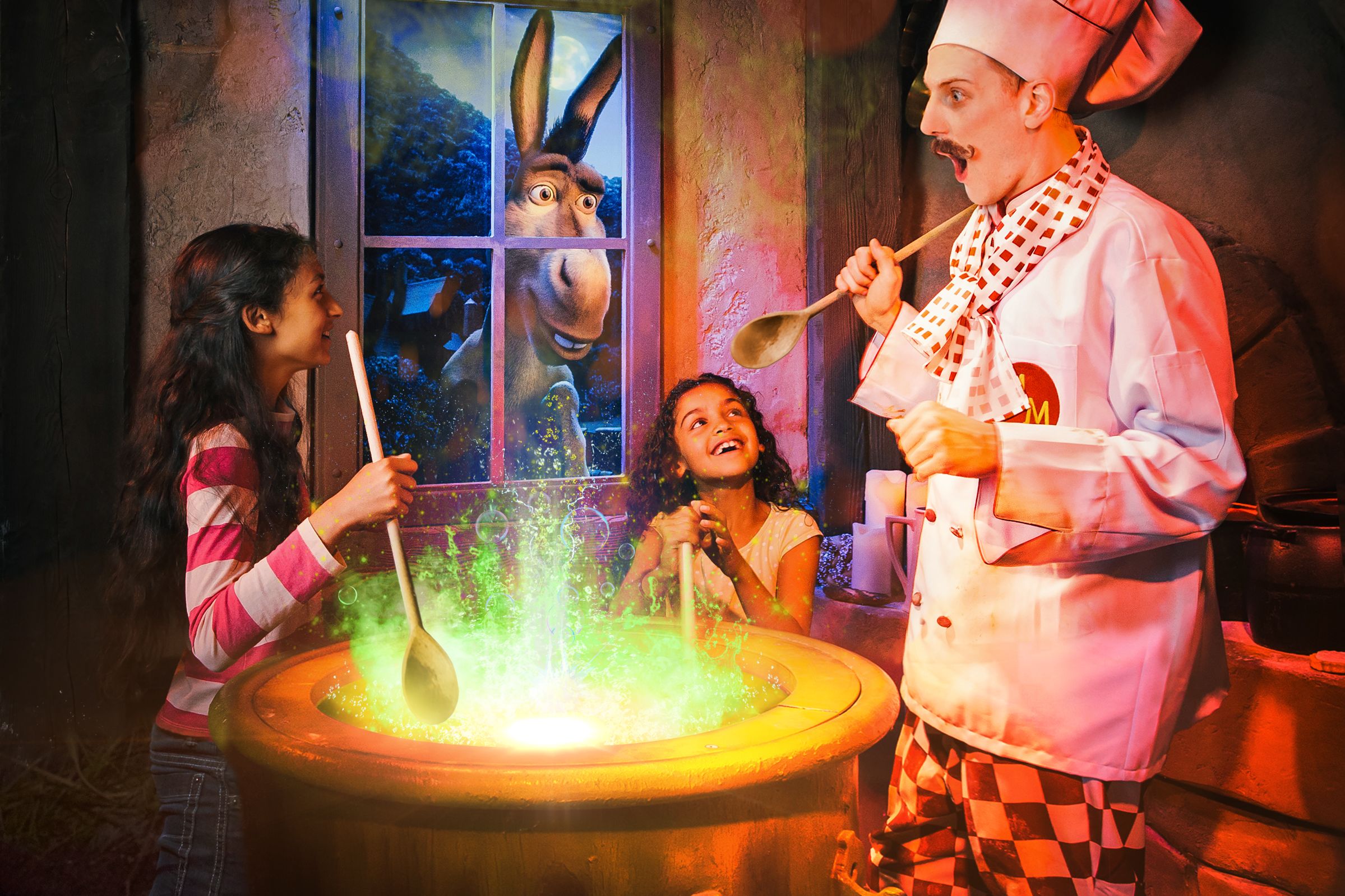 TOUR DESCRIPTION
Step into the wonderful world of Shrek and his friends at this attraction inspired by the DreamWorks film.
Important Information
Important Information
Shrek's Adventure! London is an immersive indoor attraction that mainly takes place in darkened environments. It's recommended for everyone over the age of 6, but brave kids under this age are still very welcome. Visitors under 18 must be accompanied by an adult. A standard visit usually takes about 90 minutes. The majority of the facilities are designed to be fully accessible to all guests, although it might not be possible for all guests to access the 4D magic bus ride.
Loaction & Opening Times
Shrek's Adventure!
London Riverside Building
County Hall
Westminster Bridge Rd
Lambeth London SE1 7PB
+44 871 221 2837
Standard Opening Times (term time):
Monday - Sunday: 10:00am – 3:00pm
Thursday: 11:00am – 3:00pm
Holiday Opening Times:
Monday - Sunday: 10:00am – 4:00pm
Thursday: 11:00am – 4:00pm
Closed: Christmas Day
MORE INFORMATION
Looking for a Shrek-cellent family activity? Discover the land of Far Far Away at Shrek's Adventure London, an exciting new walk-through experience right next to the London Eye. This immersive experience brings you into the story alongside Shrek, Donkey and Princess Fiona, and includes special effects, 4D cinema, live actors, detailed props, sets and more. Shrek's Adventure begins with a thrilling 4D bus ride, which whisks you off to the land of Far Far Away, where you'll visit Cinderella in Shrek's swamp, bump into Puss in Boots, rescue Pinocchio from the wheel of torture and cook up a magic spell with the Muffin Man. On the way, you'll be tasked with finding secret items that will help you to find Shrek and get home safely!