Los Angeles Combo TMZ Tour & Discover Tour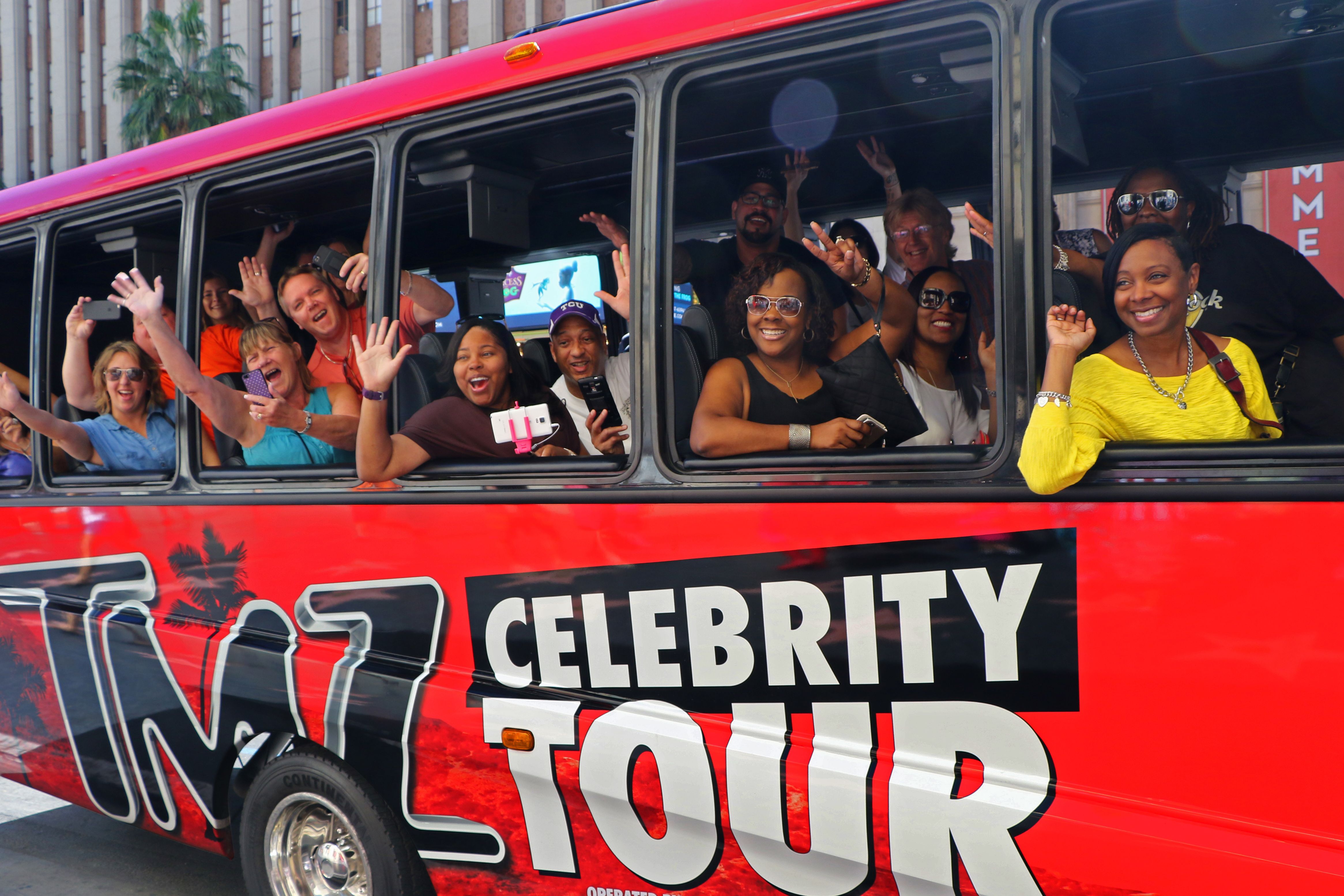 Important Information
How do I redeem my ticket?
Redeem vouchers at Big Bus Visitor Center at 6763 Hollywood Blvd.
On which days does the tour operate?
The Big Bus tour of Los Angeles operates daily, excluding Thanksgiving Day (24 November), Christmas Day (25 December) & Oscar's Day (12 March '23). On rare occasions, our service may be affected by events outside of our control. Do check our service alerts for any unexpected disruptions.
Refunds
To request a refund, get in touch by downloading the Big Bus Tours App or using the enquiry form at bigbustours.com/contactLAX
MORE INFORMATION
Immerse yourself in the exciting world of Hollywood celebrity on a TMZ Celebrity Tour, bought to you by Big Bus Tours in a unique collaboration with iconic celebrity and entertainment news site TMZ! "Must-Do: TMZ's Hollywood bus tour" - LA Magazine "Absolutely Hilarious" - Yelp "We saw Rihanna!" - TripAdvisor Discover Los Angeles with our 1-day Classic Ticket. Explore the city across 2 different routes, enjoying views of iconic landmarks like the Hollywood Sign, Walk of Fame and Rodeo Drive.