New York 9/11 Memorial Museum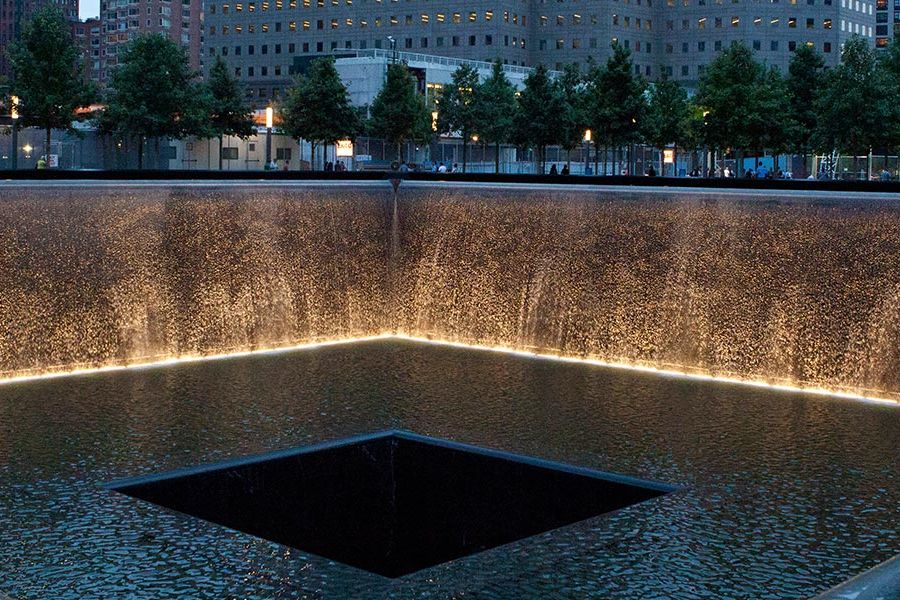 TOUR DESCRIPTION
Please note that our retail price includes an USD$2.00 per person health and safety fee.
General Admission to the 9/11 Memorial Museum
Important Information
IMPORTANT INFORMATION
In compliance with new NYC mandate, and effective August 30, 2021, all guests 12 years of age or older must present proof of Covid-19 vaccination upon entry of the 9/11 Memorial Museum. Reservations are still required. Guests must show proof of vaccination (with at least one dose administered) with a valid I.D. and either of the following
• NYC COVID Safe App
• Excelsior Pass
• CDC Vaccination Card (or photo)
• NYC Vaccination Record
• Official Vaccine Record
International guests must show an official immunization record that includes:
• First and Last name
• Date of birth
• Vaccine product name – approved vaccines:
• Moderna
• Johnson & Johnson
• Pfizer/BioNTech
• AstraZeneca/SK Bioscience
• Serum Institute of India/COVISHIELD
• Vaxzevria
• Sinopharm
• Sinovac
• Date(s) administered
• Site where the vaccine was administered, or name of the person who administered it.
• A photo I.D. is required for anyone over 18 years old.
How to redeem my ticket?
9/11 Memorial Museum vouchers must be redeemed at the ticket booth located inside the Museum.
Opening Hours
The 9/11 Memorial Museum will continue operating five days a week from Thursdays to Mondays, 10 am to 5 pm EST. Last entry at 3:30 PM.
How long does a visit take?
An average visit takes about two hours.
Are pets allowed in the Museum?
Service animals are welcome on the Memorial and in the Museum.
Accessibility
Mobility devices such as wheelchairs, mechanized scooters, other power-driven mobility devices and walkers are accommodated on the 9/11 Memorial. All entrances and public areas of the Museum, including the exhibitions, auditorium, classrooms, café and the Museum Store are wheelchair accessible. All public restrooms have wheelchair-accessible stalls. Elevators, and in most cases escalators, are offered throughout the Museum wherever stairs are available.
Refunds
To request a refund, get in touch by downloading the Big Bus Tours App or using the enquiry form at bigbustours.com/contactNYC
MORE INFORMATION
The monumental artifacts of the National September 11 Memorial Museum provide a link to the events of 9/11, while presenting intimate stories of loss, compassion, reckoning, and recovery that are central to telling the story of the attacks and the aftermath. The Museum's exhibition tells the story of 9/11 through multimedia displays, archives, narratives and a collection of monumental and authentic artifacts. Visitors are welcome to explore the Museum at their own pace. An average visit can take about two hours. Please note that there is a limit to the number of visitors that the 9/11 Memorial Museum can accommodate at any one time, so guests are only able to exchange their voucher for tickets for the first available entry.
Tickets are valid 1 year from date of purchase.
A child ticket is required for ages 7-17. The historical exhibition may not be appropriate for visitors younger than 10 years of age. Adults accompanying younger visitors should exercise discretion before entering.