New York Uptown Loop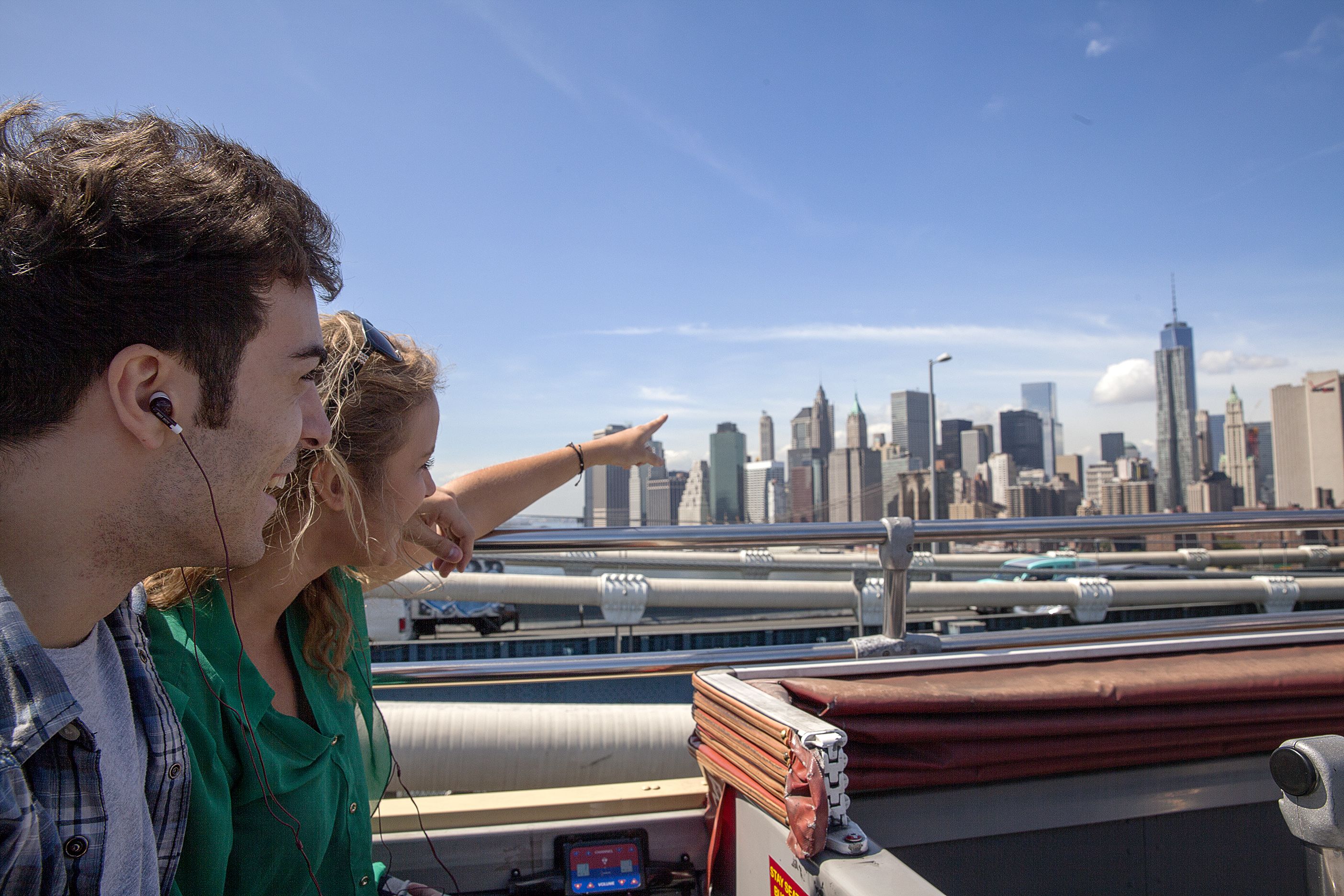 Important Information
What is the child ticketing policy?
Passengers aged between 3 and 12 years must travel on a child ticket. All passengers under the age of 15 must be accompanied by a passenger over the age of 15. Children aged 2 years and under may travel free of charge. Strollers must be folded and stowed on the lower deck.
Which days do the tours operate?
Big Bus Tours New York operates every day except Thanksgiving (November 24) and New Year's Eve (December 31). Occasionally severe weather and special event days could affect service.
Do I need to specify a date of travel?
Yes – we'll ask you to select the date you'd like to hop on the bus. If you're touring with us for more than one day, your ticket must be used across consecutive days, and the date you select at time of booking should be the first day of your tour. Some tours also require you to select a time of travel, to guarantee your seat. If your ticket includes extras, you may also need to book additional dates & times for all elements of your ticket after your purchase is complete. See your booking confirmation email for instructions.
Are accommodations available for persons with disabilities?
Yes, 100% of our New York fleet is wheelchair accessible. The wheelchair lifts on our vehicles have a maximum capacity of 650 pounds. If you require a different accommodation, please contact us 48 hours prior to your planned tour commencement so we can make arrangements for an accommodation. Please note that messages left on the office general voicemail do not constitute confirmed arrangements. Please also note that passengers with mobility impairments may not be able to access the upper deck on our buses. We cannot guarantee the accessibility of the various attractions along the tour.
How do I redeem my ticket?
Show your ticket (printed or on a device) to a member of staff at one of our stops or aboard the bus. They'll issue you a receipt that you'll be able to use to hop on the bus throughout the validity period of your ticket.
What can I see and visit?
Our tours pass Manhattan's must-see landmarks, travel through its most exciting neighborhoods, and stop at its most popular sightseeing destinations. While on board with Big Bus Tours, you'll see iconic buildings like the Empire State, Chrysler Building and One World Observatory, enjoy top-deck views of the hustle and bustle of Times Square, Wall Street and Broadway, and soak up the uptown ambience of exclusive 5th Avenue and leafy Central Park. And that's just scratching the surface.
Refunds
To request a refund, get in touch by downloading the Big Bus Tours App or using the enquiry form at bigbustours.com/contactNYC
MORE INFORMATION
Hop on our Uptown Tour to explore the elegant Upper East Side, home to famous museums, gleaming high-rises, classic brownstones and exclusive boutiques and restaurants. Take in the sights of Central Park and Madison Avenue, and enjoy top-deck views of the hustle and bustle of Times Square.