New York Empire State Building General Admission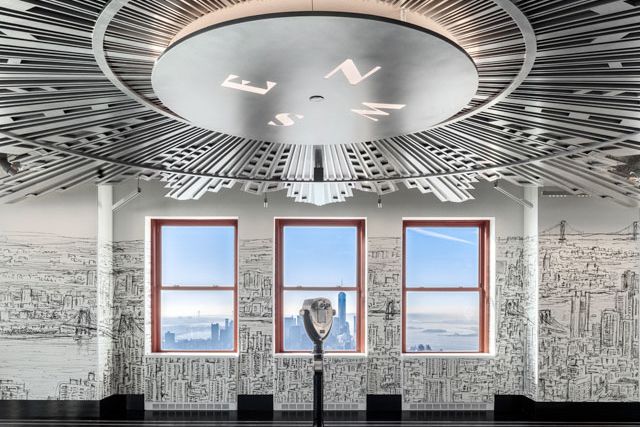 TOUR DESCRIPTION
Visit New York City's most iconic destination and the World's Most Famous Building!
Empire State Building Observatory
Sunset Hours Entry
Important Information
Ticket Redemption
Once purchased, you must book your preferred date & time with the Empire State Building.
Please retain your printed copy of your booking & your reserved time slot to gain entry to the attraction.
Opening Hours:
Sunday-Monday: 12:00pm-9:00pm* (through Mar. 11)
Sunday-Friday: 1:00pm-10:00pm* (Mar. 13-31)
Saturday: 11:00am-11:00pm* (Mar. 13-31)
Special Hours:
Feb. 19 & 20: 10:00am-10:00pm*
Mar. 12: 10:00am-10:00pm*
*Final entry is 1 hour before closing time.
Further details regarding the Empire State Building safety protocols can be found using this link. https://www.esbnyc.com/safety
All tickets are non-refundable.
Important Information
All guests must pass through security to access the Observatory. The Empire State Building is fully ADA compliant and is wheelchair-accessible. Service dogs, motorized and non-motorized wheelchairs are permitted. Peak entrance times are between 11:00am - 2:00pm, and the hour either side of sunset.
Admission tickets to the 102nd-floor observatory are sold at the observatory ticket office, on the 2nd floor of the building and are in addition to regular admission tickets and can only be visited in conjunction with the Main Deck; 86th Floor.
MORE INFORMATION
In the heart of NYC, the completely reimagined, the Observatory Experience offers unmatched views from over 440 meters above Manhattan, and an interactive experience guaranteed to impress! Visitors can fully immerse themselves in the inspiring history as they make their way through 12 new interactive exhibits on the 2nd floor, which take guests on the journey from the building's construction to its place in pop culture today. Two attractions for the Price of One! The revamped 80th floor is equally impressive, and a partnership with NYC & Co enables visitors to plan a customized itinerary for their trip. Offering the only 360-degree outdoor viewing experience in the city, the 86th floor is as unique as it is breath taking. There's never been a better time to visit New York City's most iconic destination and the World's Most Famous Building!