Budapest Castle Shuttle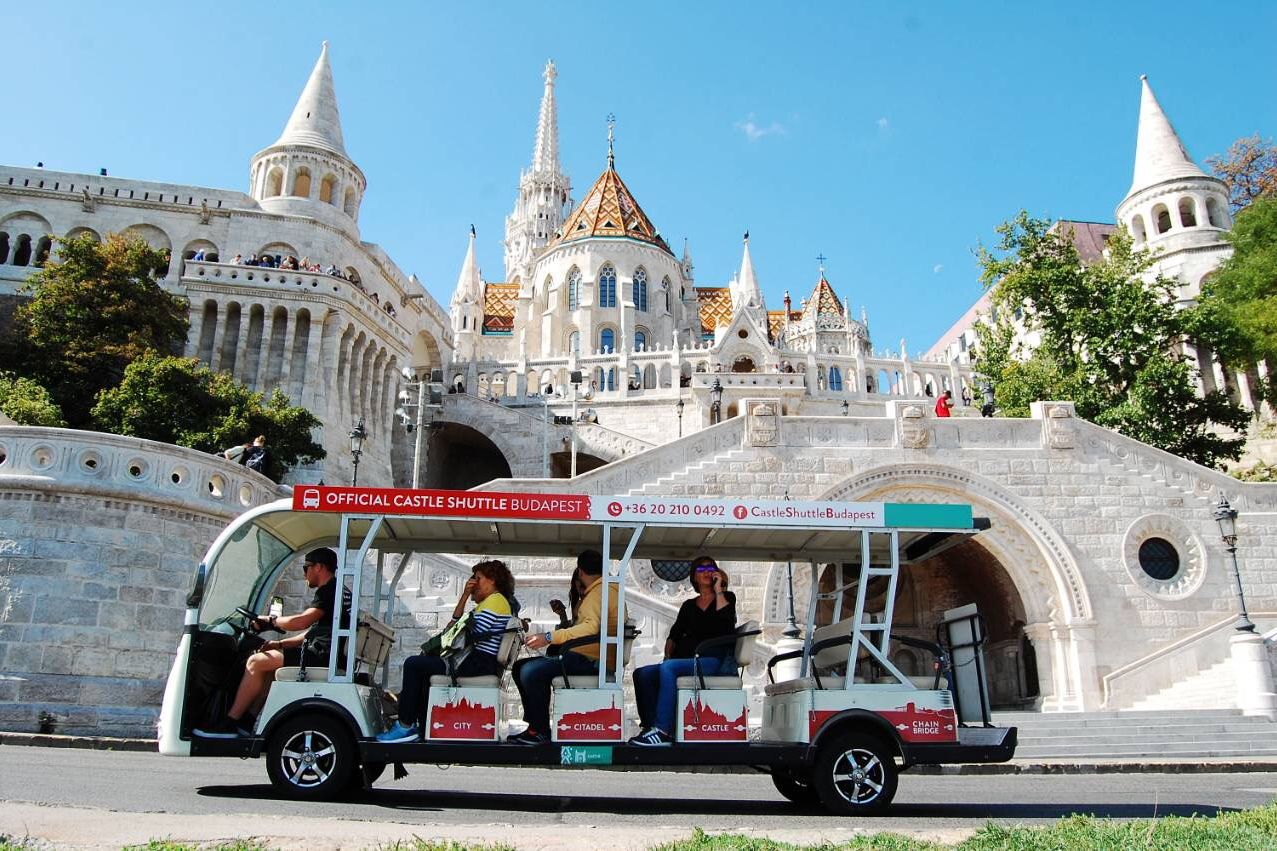 Important Information
How do I redeem my ticket?
Please redeem your voucher at the Castle Shuttle stops: 15 (Castle Garden) & 16 (Funicular/Sikló) before boarding the shuttle.
How long is my ticket valid?
Your ticket is valid for a same day return journey
Frequency & duration of service
Buda Castle Shuttle Service departs every 10-15 minutes & operates between 09.00 am. and 4.00 pm daily.
A full loop takes 22-25 minutes, but you can hop off at any of the stops and continue with one of the next buses.
Typical itinerary:
0. From Clark Ádám square
1. Szentháromság square (Matthias chruch, Fisherman's bastion)
2. Buda Tower
3. Buda Castle
4. Várkert Bazár (Castle Garden Bazaar, Lánchíd street)
MORE INFORMATION
Save your energy and hop on the Buda Castle Shuttle for a convenient, enjoyable ride up the hill to Buda Castle. This ticket includes a return journey between Clark Adam Square and Buda Castle, with 4 stops along the way at some of Budapest's best landmarks.
The Castle Hill is off-limits to larger tour buses until 7:00pm, so the electric Buda Castle Shuttle is the perfect way to get to the castle during the day, without using up all that valuable sightseeing energy on a big walk.